Episode 94 – Not Yet A Local with Jim Rooks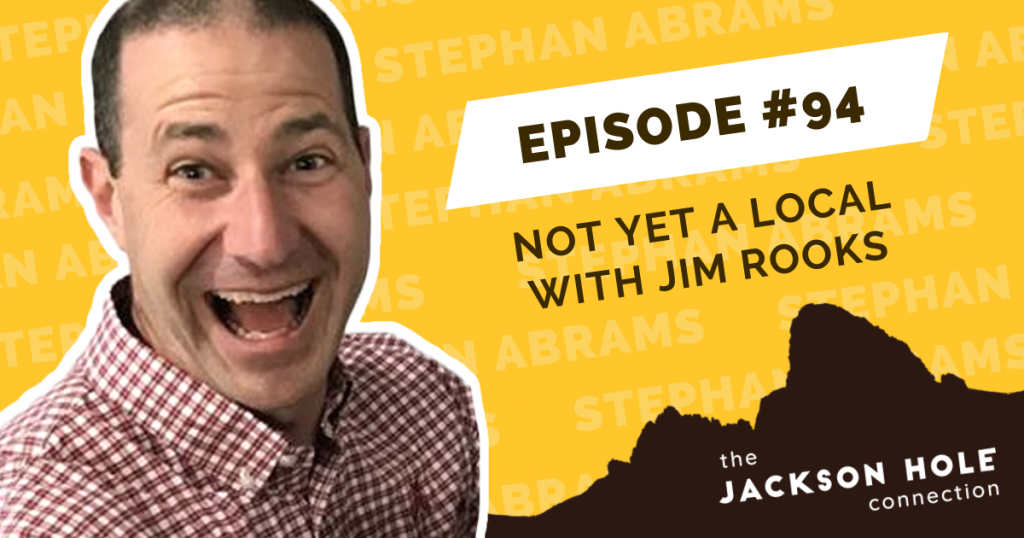 In this week's episode of the Jackson Hole Connection, Stephan visits with Jim Rooks. Jim's family lineage in Jackson Hole dates back to 1905 when Roy and Frank Van Vleck left Michigan and headed west. A year later in 1906, they formed the Jackson Mercantile in what is known as the clubhouse building on the town square. Even though Jim spent most of his life in Jackson, he was born in Casper, making him just a tourist in his kid's eyes. According to their family, no one is a local unless they are born, died, or spent at least 75 years in Jackson. 
In this episode, Jim talks about growing up in Wyoming, his family history, welcoming newcomers, teaching, and the essence of what makes Jackson unique.
This week's sponsor is The Liquor Store of Jackson Hole! Check them out at TheLiquorStoreJacksonHole.com.

Want to be a guest on The Jackson Hole Connection? Email us at connect@thejacksonholeconnection.com 
Music in this episode is provided by Luke Taylor. Marketing and editing support by Michael Moeri.