Episode 107 – Creating a Family Legacy with Jim Darwiche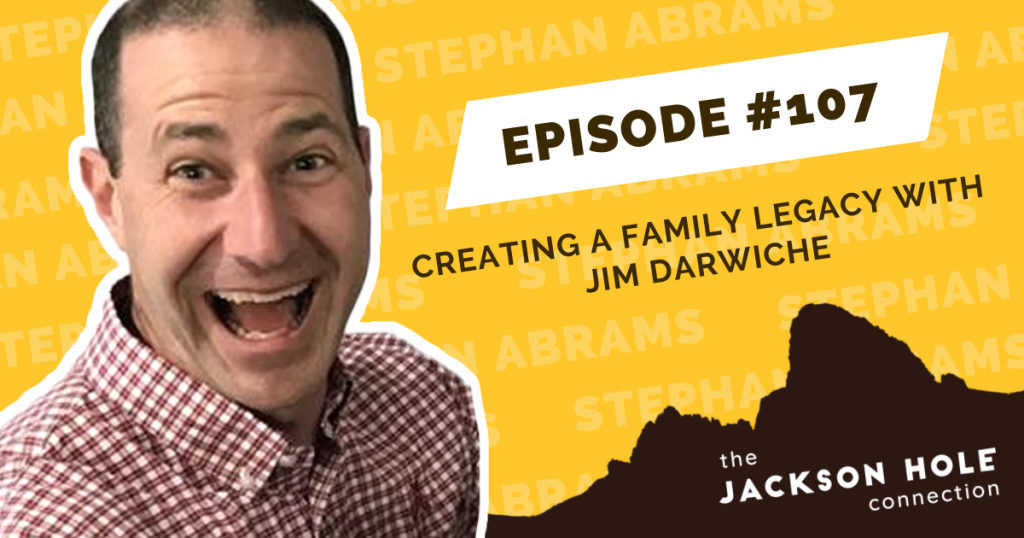 In this week's episode of the Jackson Hole Connection, Stephan visits with Jim Darwiche. Jim was born in Southern Lebanon, went to school in Beirut and made his way to the U.S. to study aeronautical engineering at the Northrop Institute. After working in the airline industry for one year in Lebanon he decided to come back to the U.S. and eventually landed in Jackson back in 1978. 
Throughout the years, Jim has started many different types of businesses in Jackson, including a hot dog/sandwich shop, Mexican restaurant, BBQ restaurant, Hotel, Lebanese restaurant, and various retail stores. 
In this episode Stephan and Jim talk about the importance of family, being an active participant in the community, and how Jim helped create one of the most popular summer events in Jackson. 
Connect with Jim on LinkedIn
Find out about Hotel Jackson and FIGS restaurant. 
This week's sponsor is The Jackson Hole Wine Club! Join the club at JacksonHoleWineClub.com. 

Want to be a guest on The Jackson Hole Connection? Email us at connect@thejacksonholeconnection.com 
Music in this episode is provided by Luke Taylor. Marketing and editing support by Michael Moeri.