Episode 134 – Disrupting the Beer Industry with Jeremy Tofte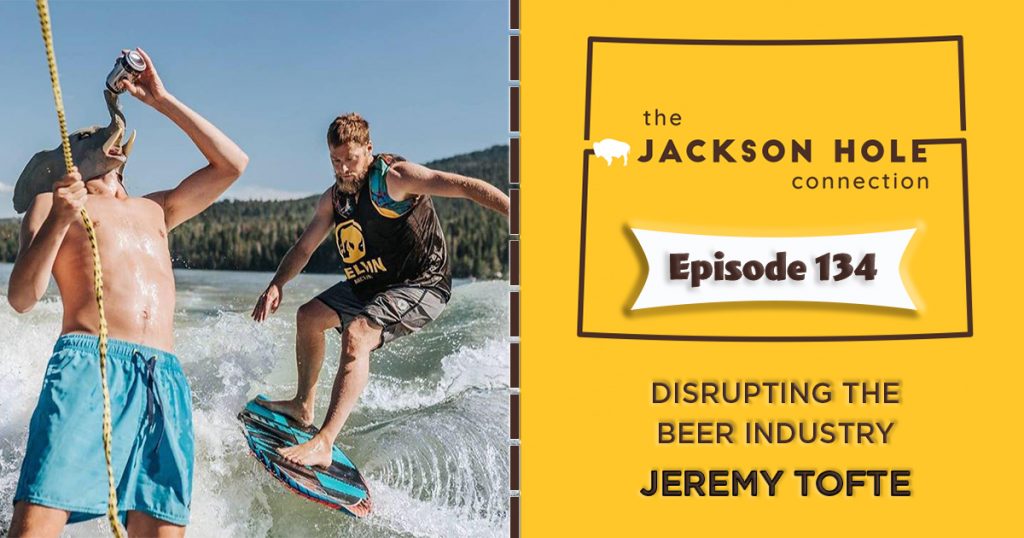 In this week's episode of the Jackson Hole Connection, Stephan chats with Jeremy Tofte. Jeremy is the owner and founder of Thai Me Up restaurant and Melvin Brewing. Jeremy made his way to Jackson in the late '90s to couch surf, start a band, and snowboard with dreams of one day starting his own brewery. That dream came to fruition and in 2012, Jeremy and Melvin (formerly Thai Me Up Brewing) blindsided the beer industry when they won three medals at the Great American Beer Festival including a Gold Medal in the IPA category for 2 x 4. 
In this episode, Jeremy talks about how he started one of the first Thai restaurants in Jackson and why you can always count on seeing a Kung Fu movie playing on the bar screens. He shares how he went from homebrewing to operating a 30 barrel production facility in Alpine. Jeremy discusses the current challenges faced by Melvin and the brewing industry like increased competition and lack of production facilities to scale up. Stephan and Jeremy also talk about why it is important to keep things fun and to enjoy where you work. 
Look for Melvin Brewing in your local beer section and when in Jackson you can find Melvin at one of our founding sponsors The Liquor Store and Jackson Hole Marketplace. 
Connect with Jeremy by emailing Tofte@melvinbrewing.com
Learn more about Melvin Brewing at MelvinBrewing.com
Thai Me Up is located at 75 E Pearl Ave in Jackson, WY
The main Melvin taproom is located at 624 County Road 101 in Alpine, WY
The cider company mentioned in this episode is Highpoint Cider.
This week's episode is supported in part by Teton County Solid Waste and Recycling reminding you to reduce, reuse, recycle, and compost. Avoid single-use products whenever possible, and remember to bring your reusable bags with you while shopping. More at @RoadToZeroWasteJH on Instagram.
Want to be a guest on The Jackson Hole Connection? Email us at connect@thejacksonholeconnection.com. Marketing and editing support by Michael Moeri.