Episode 140 – Behind the Scenes of Coombs Outdoors with Jenny Wolfrom Holladay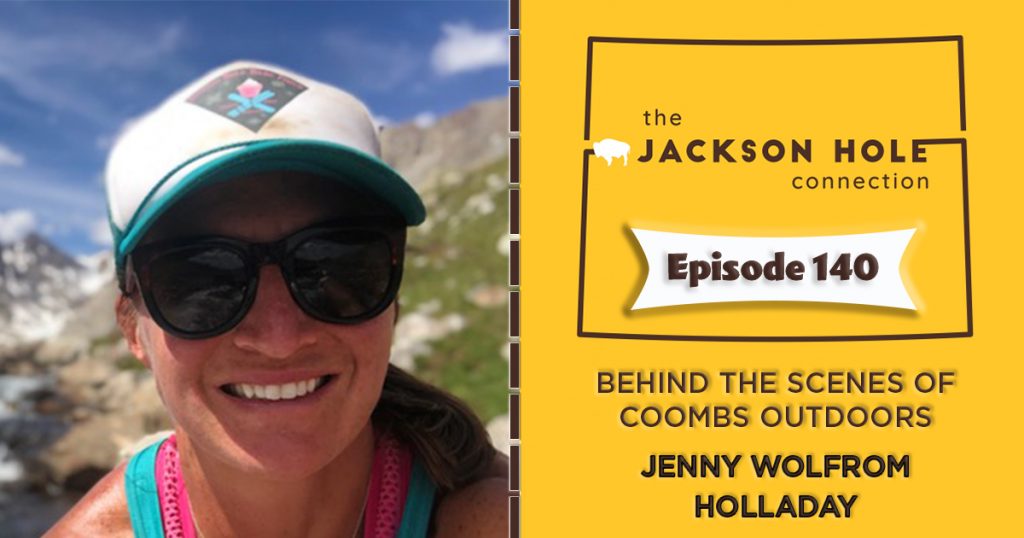 In this week's episode of the Jackson Hole Connection, Stephan chats with Jenny Wolfrom Holladay. Jenny is the former Director of Advancement and Engagement at the Jackson Hole Land Trust and is currently the Executive Director of Coombs Outdoors. Coombs Outdoor's mission is to empower children and youth to reach their full potential through the life-changing power of outdoor recreation. 
In this episode, Jenny shares how she left the east coast city lifestyle behind for the chance to live closer to the outdoor activities she loves. Jenny talks about her work for the Jackson Hole Land Trust and how she used her corporate experience to help in the non-profit sector. Stephan and Jenny discuss the history of Coombs Outdoors (formerly the Doug Coombs Foundation) and what types of programs they offer. 
Coombs Outdoors provides the opportunity for children from lower-income families to ski and to enjoy other outdoor recreation. Coombs Outdoors now offers summer programs to help keep kids outside and enjoy all the summer activities Jackson Hole has to offer. 
Find out more about Coombs Outdoors at CoombsOutdoors.org
Follow Coombs Outdoors on Instagram @CoombsOutdoors
This week's episode is supported in part by Jackson Hole Real Estate Associates. JHREA is the region's largest and most dynamic real estate company in the Valley. For more info and to view current listings visit JHREA.com

Support also comes from Teton County Solid Waste and Recycling reminding you to reduce, reuse, recycle, and compost. Avoid single-use products whenever possible, and remember to bring your reusable bags with you while shopping. More at TetonCountyWY.gov

Want to be a guest on The Jackson Hole Connection? Email us at connect@thejacksonholeconnection.com. Marketing and editing support by Michael Moeri.