Episode 161 – Never Stop Moving Forward with Jay Petervary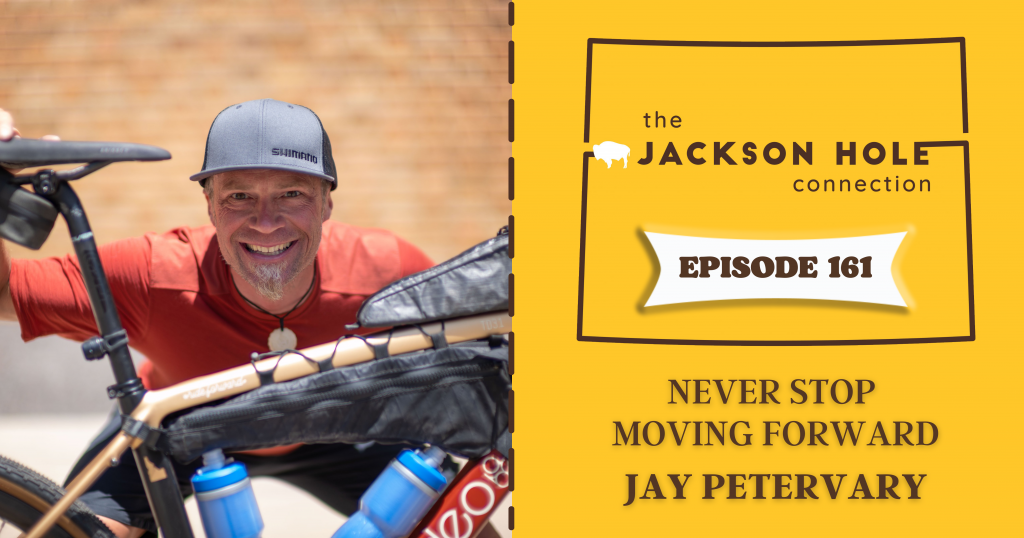 In this week's episode of the Jackson Hole Connection, Stephan visits with Jay Petervary. Everything Jay does revolves around cycling. He is an ultra-endurance cyclist, ambassador, guide, teacher, speaker, race director, and sponsored athlete.
In this episode, Jay shares why he left a lucrative career in the city to move out west. He talks about the moment his life changed when he found his passion and reason for living. He explains the intense preparation and dedication that goes into doing an endurance ride. Jay goes into the work he does for the cycling community and why he doesn't want to just be labeled a professional athlete. Stephan and Jay also talk about the importance of mentorship and how it can be rewarding on both sides.
Find out more about Jay at JayPetervary.com or follow him on Instagram at @jay_petervary
This week's episode is supported in part by Teton County Solid Waste and Recycling reminding you to reduce, reuse, recycle, and compost. Avoid single-use products whenever possible, and remember to bring your reusable bags with you while shopping. More at RoadtoZeroWasteJH.org or at @RoadToZeroWaste.JH on Instagram

Want to be a guest on The Jackson Hole Connection? Email us at connect@thejacksonholeconnection.com. Marketing and editing support by Michael Moeri (@thatsamoeri).