Episode 126 – Crafting a Taste of Jackson Hole with Travis Goodman and Chas Marsh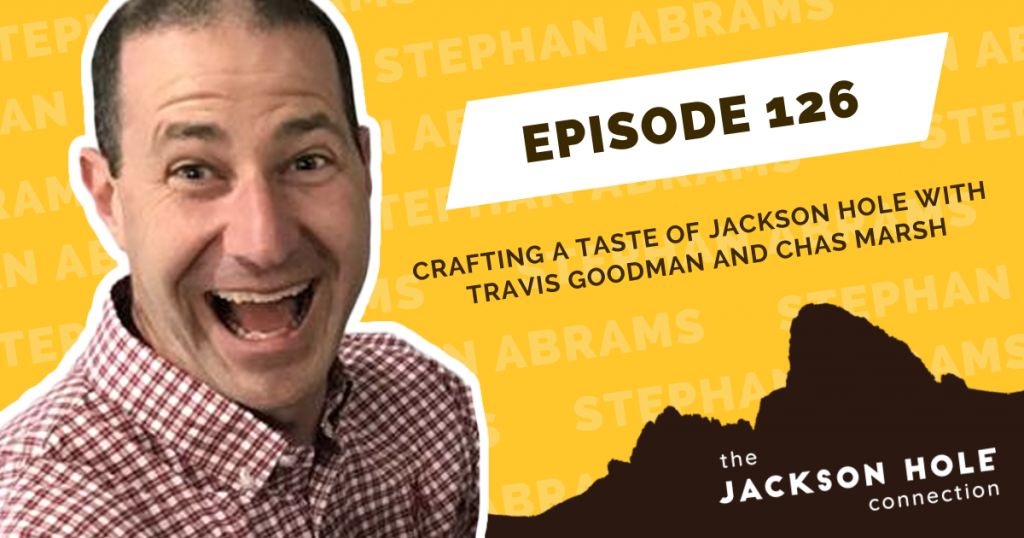 In this week's episode of the Jackson Hole Connection, Stephan chats with Travis Goodman and Chas Marsh. Travis and Chas are the Partners and Owners of Jackson Hole Still Works. Jackson Hole Still Works is the only craft distillery in Jackson Hole and they are the creators of Great Grey Gin, Still Works Vodka, and Absaroka Double Cask Gin 49. 
In this episode, Chas and Travis share the origin story of Jackson Hole Still Works, how they crafted their recipes, and the good they do for the community. Stephan, Travis, and Chas also talk about running a business with a partner and the importance of keeping fun a part of the work you do. 
Find out more about Jackson Hole Still Works at JHStillWorks.com
Follow Jackson Hole Still Works:
Instagram: @JHStillWorks
Facebook: @JHStillWorks
Want to be a guest on The Jackson Hole Connection? Email us at connect@thejacksonholeconnection.com 
This week's episode is supported in part by Prugh Real Estate! Prugh Real Estate, creating opportunities for people to live and work in Jackson Hole since 2002. Visit Prugh.com to search current listings. 

Marketing and editing support by Michael Moeri.