Episode 197 – Living a Happy Life in Jackson Hole with Hal Johnson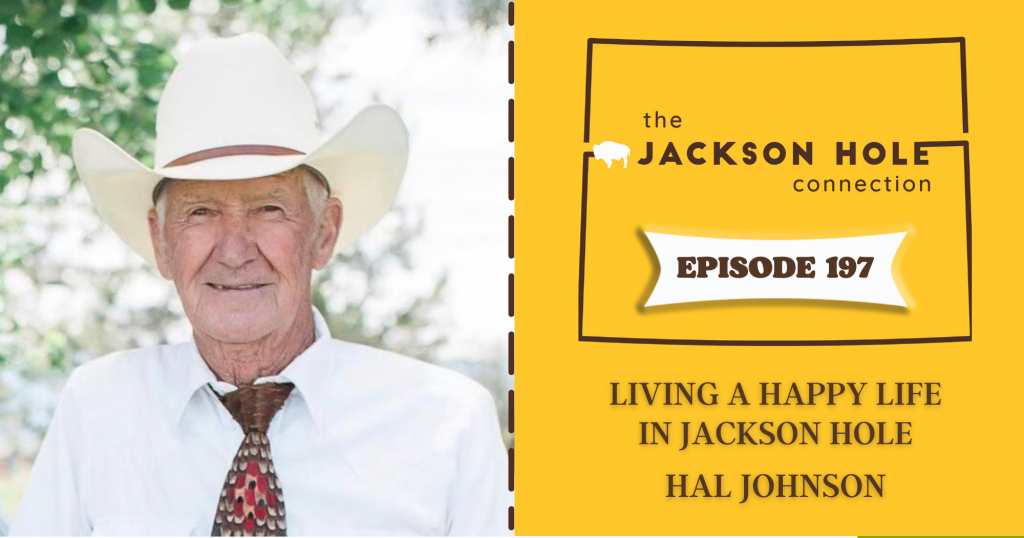 Hal Johnson is a father, long-time local, entrepreneur, horseshoer, ranch hand, and one of the first tram operators. Hal has called this valley his home for over 65 years. Born in Firth, ID, and raised in the Blackfoot area, he made his way to Wyoming as a teenager and landed in Jackson back in 1957.
In this episode, Hal shares with Stephan many stories of what it was like to live in work in Jackson over the years. He talks about owning a feedlot that was run out of business by Purina. Hal goes into detail about all the longtime locals he has worked for, how he became a part-owner of the rodeo and why he left Jackson for a brief period of time. He also talks about being a member of the Order of Odd Fellows and what they do for the community. Stephan and Hal then discuss the importance of finding your happiness and surrounding yourself with people who also share a passion for life.
Hal is enjoying his "retirement" at the age of 85. He still keeps active by working for his son Hap Johnson at Jackson Hole Security.
Follow Stephan and his family on Instagram @buildinginthehole22 to see their experience of living in a camper for the summer as they give their home away to build a new home.
This week's episode is sponsored in part by Teton County Solid Waste and Recycling, announcing the new commercial Curb to Compost Program for restaurants and other commercial food waste generators. More at TetonCountyWY.gov or at @RoadToZeroWaste.JH on Instagram
Support also comes from The Jackson Hole Wine Club. Curating quality wine selections delivered to you each month. Enjoy delicious wines at amazing prices. More at JacksonHoleWineClub.com
Want to be a guest on The Jackson Hole Connection? Email us at connect@thejacksonholeconnection.com. Marketing and editing support by Michael Moeri (michaelmoeri.com,@thatsamoeri).