Episode 206 – Reach Your Peak Health with Georgie McNiff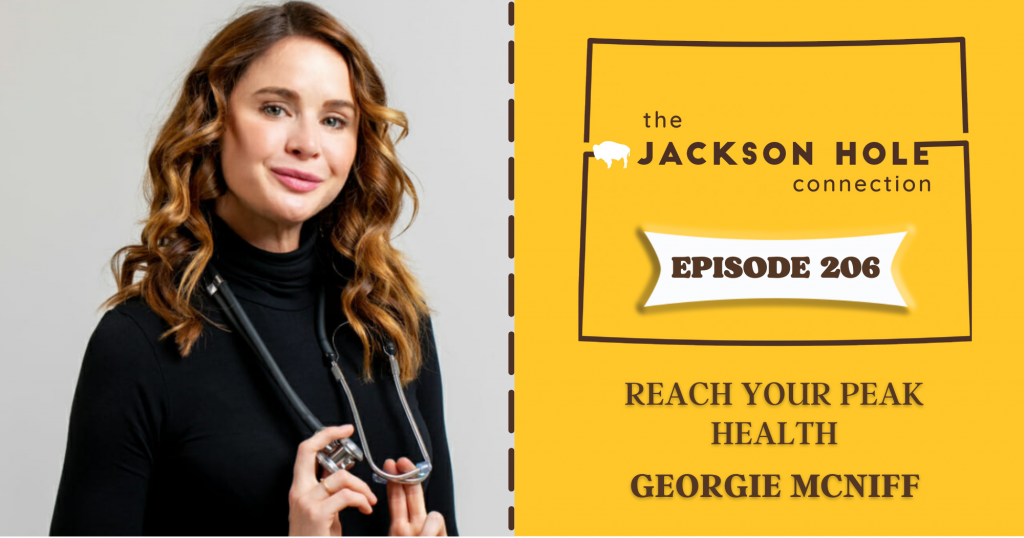 Georgie McNiff, RN is the founder of Nurse Georgie Health which offers in-office, concierge and telehealth services that are science backed and researched based.
In this episode, Georgie shared why she picked up during the pandemic and moved out to Jackson from New York. She talks about what went into starting up her practice and how it has grown over the past couple of years. Stephan and Georgie discuss the health of our community and some of the unique services that Nurse Georgie offers, including vitamin IV therapy, functional nutrition and testing.
Find out more about Nurse Georgie at nursegeorgiehealth.com
Follow Nurse Georgie on Instagram @NurseGeorgieHealth
This week's episode is sponsored in part by Teton County Solid Waste and Recycling. Old Bill's Fun Run donations directly support zero waste education and outreach. Recycle often, recycle right, and donate today! Donate at OldBills.com. More at @RoadToZeroWaste.JH
Support also comes from The Jackson Hole Wine Club. Curating quality wine selections delivered to you each month. Enjoy delicious wines at amazing prices. More at JacksonHoleWineClub.com
Want to be a guest on The Jackson Hole Connection? Email us at connect@thejacksonholeconnection.com. Marketing and editing support by Michael Moeri (michaelmoeri.com,@thatsamoeri)