Episode 113 – You Can Be An Artist with Fred Kingwill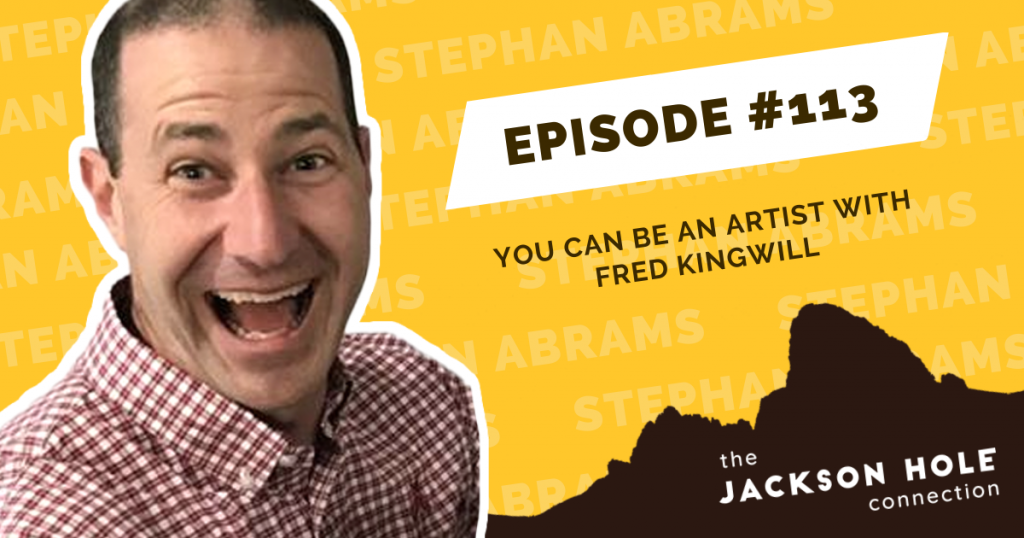 In this week's episode of the Jackson Hole Connection, Stephan visits with Fred Kingwill. Fred is originally from Michigan and moved out to Jackson back in 1980 to be the Public Information Officer for the Forest Service. While working in the Forest Service was Fred's main career, his passion has always been painting with watercolors.
In this episode, Fred talks about working in the Forest Service, raising kids in Jackson Hole and why he chose to paint with watercolors. Stephan and Fred also talk about defining success and how everyone can be an artist.
Learn more about Fred at FredKingwill.com
Connect with Fred by emailing FredKingwill@gmail.com
Want to be a guest on The Jackson Hole Connection? Email us at connect@thejacksonholeconnection.com
This week's sponsor is Prugh Real Estate! Prugh Real Estate, creating opportunities for people to live and work in Jackson Hole since 2002. Visit Prugh.com to search current listings.

Marketing and editing support by Michael Moeri. Music in this episode is provided by Luke Taylor.