Episode 188 – Making Yoga More Accessible with Erwin Velasquez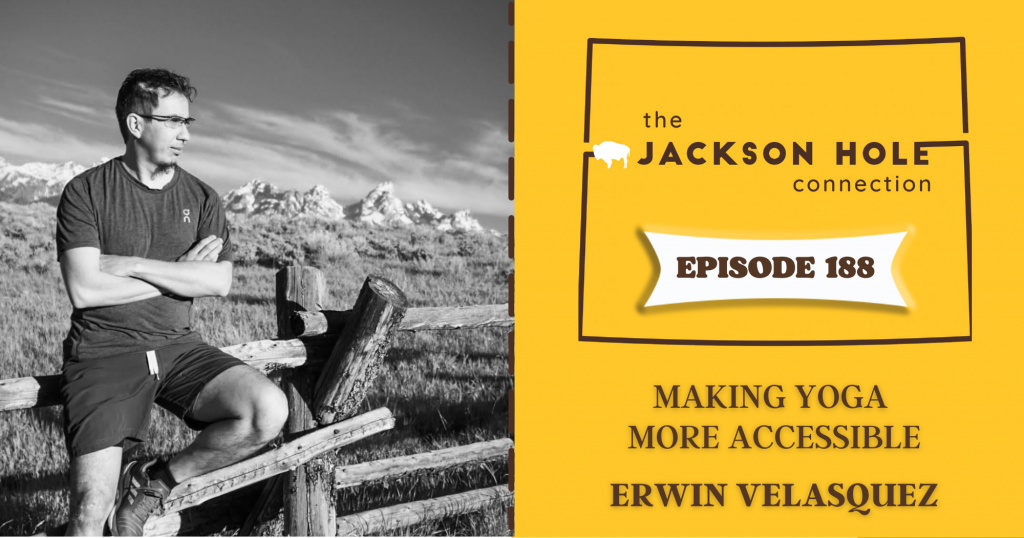 Erwin Velasquez is a bilingual yoga teacher and a personal trainer. Originally from Bogata, Columbia, Erwin made his way out to Jackson in 2006. A few years ago he decided to change the path his life was headed by quitting his job to focus on his health. This change led him to Yoga. He is now serving the Spanish speaking community in Jackson by helping make their fitness goals more attainable.
In this episode, Erwin shares what it was like growing up in Columbia and why he left to come out to Wyoming. He talks about the obstacles he had to overcome when it came to his health and well being. Ewin goes into discussing the Spanish speaking community of Jackson and how classes like his are helping improve the overall health of our community. Stephan and Erwin then talk about Teton Trail Runner and some of their favorite hiking and running spots.
Find Erwin's Yoga Class at InversionJH.com
Follow Erwin on Instagram @velasquez_erwin
Learn more about Teton Trail Runners on Instagram at @tetontrailrunners
This week's episode is sponsored in part by Teton County Solid Waste and Recycling, announcing the new commercial Curb to Compost Program for restaurants and other commercial food waste generators. More at TetonCountyWY.gov or at @RoadToZeroWaste.JH on Instagram
Support also comes from The Jackson Hole Marketplace. The Deli at Jackson Hole Marketplace offers ready-made soups, sandwiches, breakfast burritos, and hot lunch specials. More at JHMarketplace.com
Want to be a guest on The Jackson Hole Connection? Email us at connect@thejacksonholeconnection.com. Marketing and editing support by Michael Moeri (michaelmoeri.com).