Episode 138 – Restructuring Comfort Food & The Film Industry with Erika Olde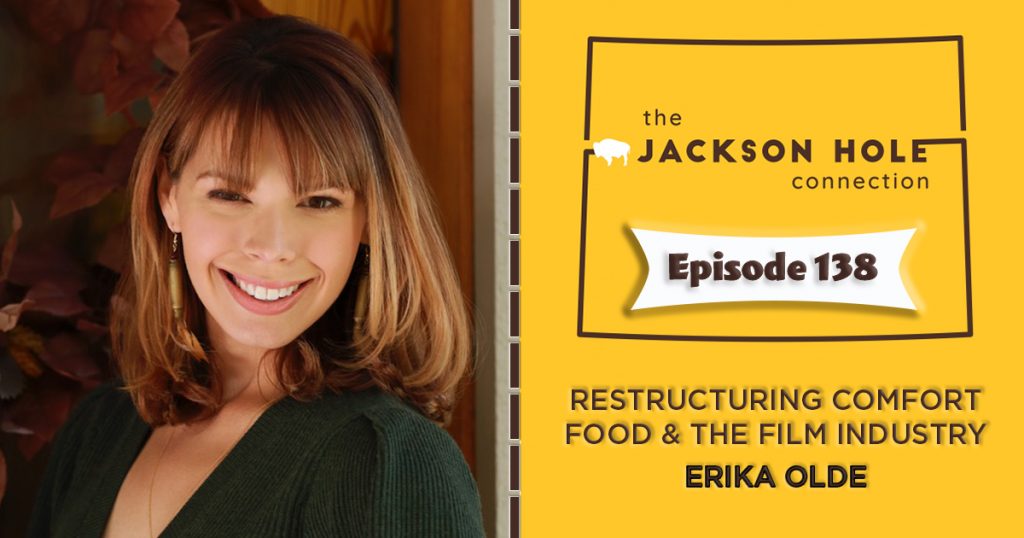 In this week's episode of the Jackson Hole Connection, Stephan chats with Erika Olde. Erika is the Founder & CEO of the Erika Film Foundation, Black Bicycle Entertainment, and Olde & New. Olde & New is a recipe website that does both modern and traditional takes on comfort food. Erika is originally from our neighbor to the north, but after falling in love on vacation years ago, she decided to make Jackson her full-time home.
In this episode, Erika shares how she went from helping produce feature films to sharing her passion for food with the world. She talks about her creative take on comfort food and how changing a few ingredients can help make all the difference. Erika discusses her film foundation and how she is trying to give women and people of color more opportunities to break into the film industry. Stephan and Erika also talk about their favorite comfort foods and what they love most about cooking.  
Find some delicious recipes at OldeandNew.com
Follow Olde & New on Instagram at @oldeandnew
Learn more about the Erika Film Foundation at ErikaFilmFoundation.org
This week's episode is supported in part by Teton County Solid Waste and Recycling reminding you to reduce, reuse, recycle, and compost. Avoid single-use products whenever possible, and remember to bring your reusable bags with you while shopping. More at TetonCountyWY.gov. 
Support also comes Kilter Physical Therapy and Sports Performance Center. Each physical therapy session at Kilter is 1-on-1 with a licensed physical therapist.  Every treatment session will allow ample time for individual evaluation, manual treatment, modalities, and appropriate exercise prescription for your personal needs. More info at kilterpt.com
Want to be a guest on The Jackson Hole Connection? Email us at connect@thejacksonholeconnection.com. Marketing and editing support by Michael Moeri.