Episode 103 – How to Lead in a World of Transition with Ed Brenegar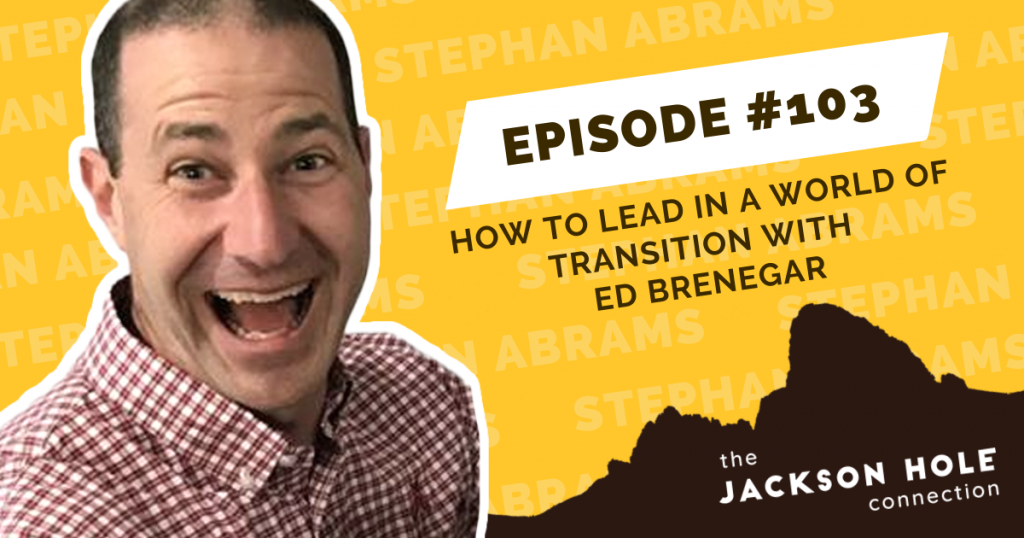 In this week's episode of the Jackson Hole Connection, Stephan visits with Ed Brenegar. Ed is the first return guest on The Jackson Hole Connection. Stephan first visited with Ed back in episode 3, just under two years ago. Ed is the founder of Circle of Impact Leadership, an author, father and ordained presbyterian minister. 
We wanted to bring Ed back on the podcast to talk about how people can make an impact in their communities, even during these uncertain times. In this episode, Ed also talks about self-awareness and how accepting your weaknesses can be liberating.
Ed's book Circle of Impact: Taking Personal Initiative to Ignite Change is available on Amazon. If you want to reach out to Ed, visit edbrenegar.com, email him at ed@edbrenegar.com, or connect with him on LinkedIn. Be on the lookout for Ed's new books that will be available on Kindle in the near future!
This week's sponsor is The Jackson Hole Wine Club! Join the club at JacksonHoleWineClub.com.

Want to be a guest on The Jackson Hole Connection? Email us at connect@thejacksonholeconnection.com 
Music in this episode is provided by Luke Taylor. Marketing and editing support by Michael Moeri.