Episode 155 – Recreating a Jackson Hole Landmark with Dory Sumner of the Astoria Park Conservancy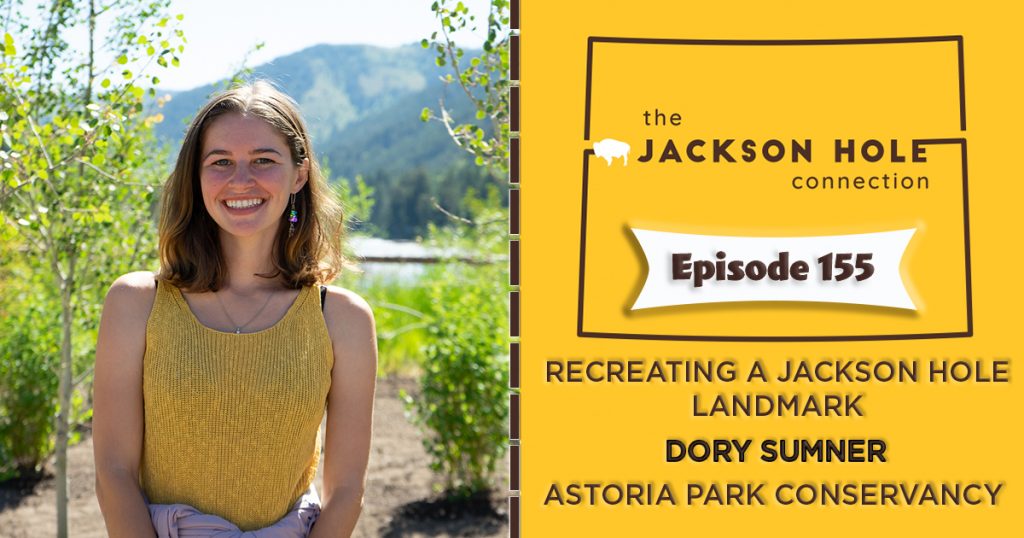 In this week's episode of the Jackson Hole Connection, Stephan visits with Dory Sumner. Dory is the Manager of Programs and Development at Astoria Park Conservancy which are stewards of the Astoria Hot Springs and nearly 100 acres of wildlife habitat and wetlands.
In this episode, Dory shares the history of Astoria Hot Springs and how the new hot springs compare to the old facilities that closed in 1998. Dory also talks about the nearly 100 acres of habitat and the plans for developing more recreating spaces for the community. Stephan and Dory discuss what the hot springs mean to the community and the importance of saving recreation land for future generations.
Keep Astoria Park Conservancy in mind when you are thinking about the non-profits to support during this year's Old Bills.
Find out more about the Astoria Park Conservancy and Astoria Hot Springs at AstoriaHotSpringsPark.org
This week's episode is supported in part by Teton County Solid Waste and Recycling reminding you to reduce, reuse, recycle, and compost. Avoid single-use products whenever possible, and remember to bring your reusable bags with you while shopping. More at RoadtoZeroWasteJH.org or at @RoadToZeroWasteJH on Instagram.

Support also comes from The Vault of Jackson Hole.  Jackson Hole's only climate-controlled wine storage facility and offers temperature-controlled storage for businesses. Call 307-248-6392 to connect today!
Want to be a guest on The Jackson Hole Connection? Email us at connect@thejacksonholeconnection.com. Marketing and editing support by Michael Moeri.