Episode 124 – To Be Alive with Chris Hessler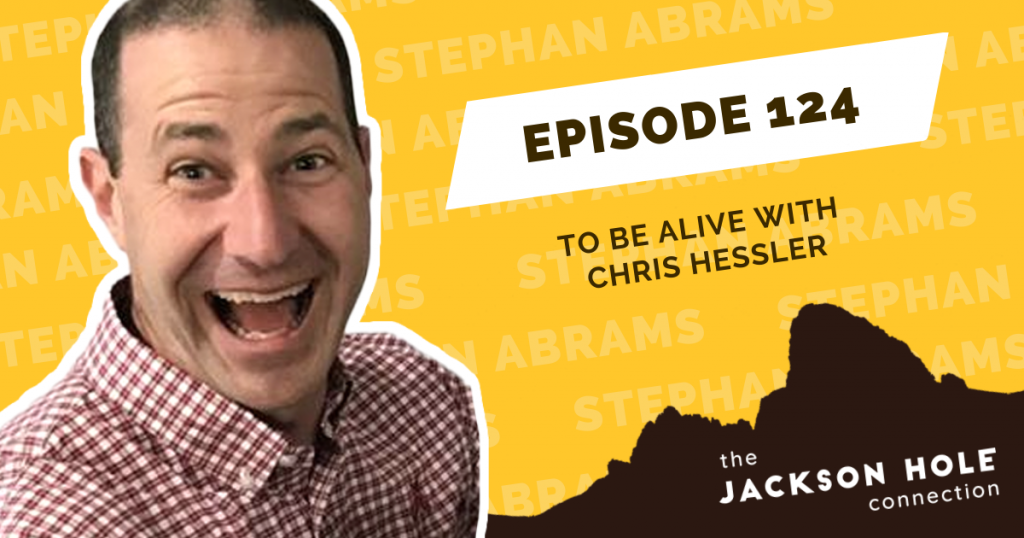 In this week's episode of the Jackson Hole Connection, Stephan chats with Chris Hessler. Chris is a father, husband, entrepreneur, author, mentor, community leader and a brain cancer survivor. Chris is the Co-Founder and former President of Imagitas (acq by Pitney Bowes) and the Co-Founder of PatientPoint (acq by Alta Comm). Chris also co-founded Silicon Couloir, the Jackson non-profit that helps entrepreneurs gain access to all the resources needed to succeed.
In this episode, Chris shares the story of how he beat brain cancer and why it brought him closer to his family. He also talks about working with Bill Watkins and Carol Mann to make a 25 year plan and discovering how he wanted to live the rest of his life.  Stephan and Chris discuss the importance of having a coach and giving back to the community.
Connect with Chris Hessler on LinkedIn
Find Chris's book: To Be Alive!: There, but for the grace of God, go I
Want to be a guest on The Jackson Hole Connection? Email us at connect@thejacksonholeconnection.com 
This week's episode is supported in part by Prugh Real Estate! Prugh Real Estate, creating opportunities for people to live and work in Jackson Hole since 2002. Visit Prugh.com to search current listings.

Marketing and editing support by Michael Moeri. Music in this episode is provided by Luke Taylor.