Episode 104 – Take a Hike with Cathy Shill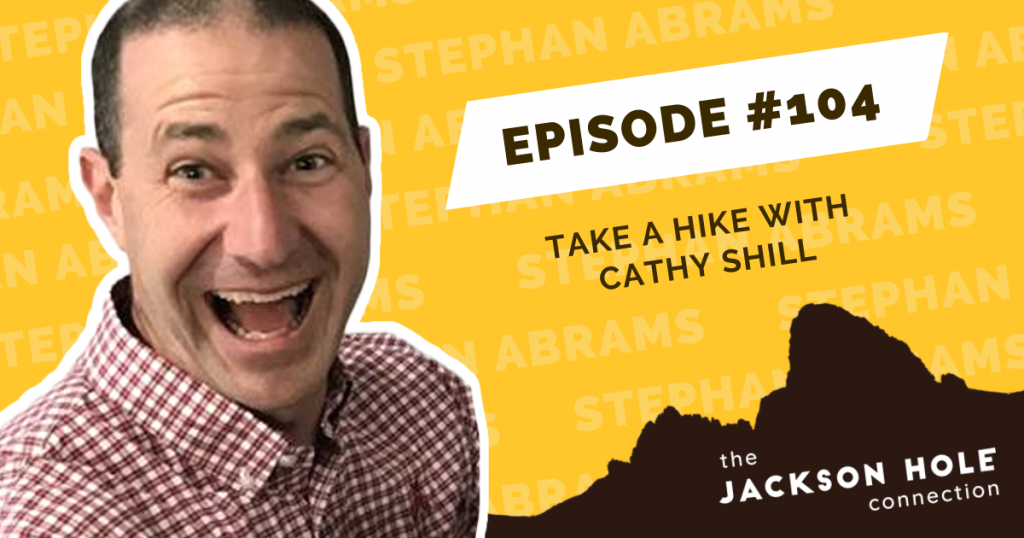 In this week's episode of the Jackson Hole Connection, Stephan visits with Cathy Shill. Cathy is the Founder and Owner of Hole Hiking Experience, a year-round company that offers guided hiking, snowshoeing, cross country skiing and wildlife tours.
In this episode, Cathy talks about how she landed in Jackson Hole in the 80s, started her business, and how she shares her "office space" with her clients. Stephan and Cathy also discuss keeping a balanced ecosystem in the greater Yellowstone area that consists of wolves and grizzly bears.
Now take a hike! Learn more about Hole Hiking Experience at HoleHike.com
This week's sponsor is The Jackson Hole Wine Club! Join the club at JacksonHoleWineClub.com.

Want to be a guest on The Jackson Hole Connection? Email us at connect@thejacksonholeconnection.com 
Music in this episode is provided by Luke Taylor. Marketing and editing support by Michael Moeri.