Episode 110 – Take a Trip to the Cosmic Cafe with Carol Mann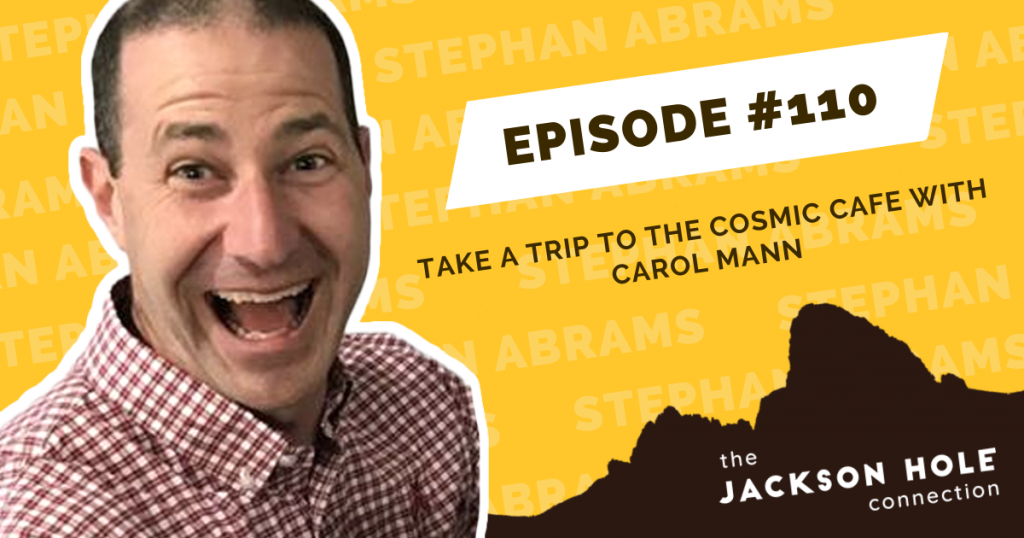 In this week's episode of the Jackson Hole Connection, Stephan visits with Carol Mann. Carol moved out to the Jackson Hole area in 1987 after a ski trip to Grand Targhee led to a life-changing investment experience. Carol has gained an eclectic mix of work experience throughout her life. She has been a radio personality, journalist, a leadership consultant in the computer industry, entrepreneur, workshop facilitator, personal transformation consultant, and a clairvoyant.
In this episode, Carol tells the story of how she and her then-husband came out to the Teton area and the big impact they made when they arrived. Stephan and Carol also chat about human potential, life purposes, and Carol's work as a clairvoyant. 
Learn more about Carol and buy her books at  YourCosmicCafe.com
This week's sponsor is Prugh Real Estate! Prugh Real Estate, creating opportunities for people to live and work in Jackson Hole since 2002. Visit Prugh.com to search current listings. 

Want to be a guest on The Jackson Hole Connection? Email us at connect@thejacksonholeconnection.com 
Marketing and editing support by Michael Moeri. Music in this episode is provided by Luke Taylor.