Episode 148 – Keeping Jackson Hole Clean with Brice Dunn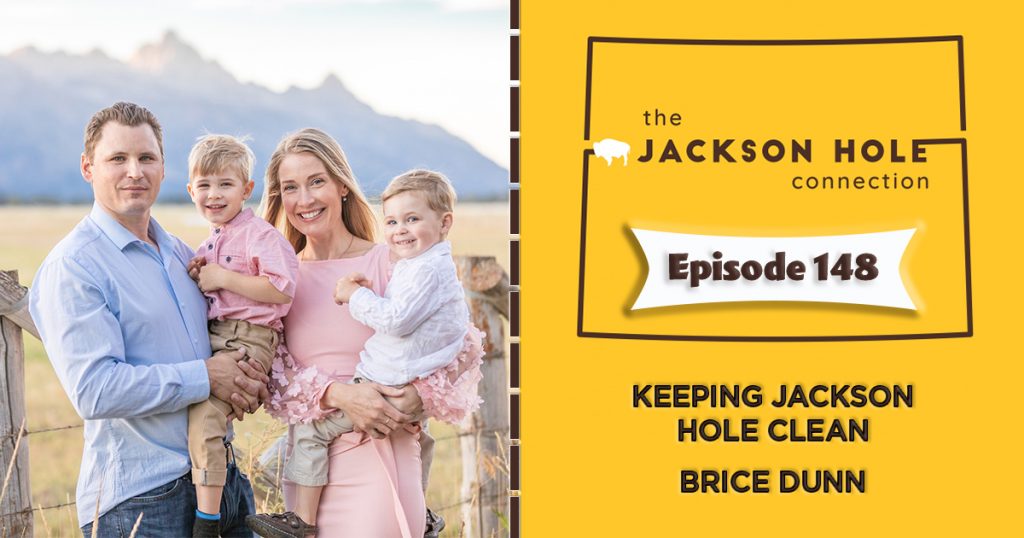 In this week's episode of the Jackson Hole Connection, Stephan visits with Brice Dunn. Brice is a father, husband, entrepreneur, former massage therapist, and is the owner of White Glove Professional Cleaning Service.
In this episode, Brice shares the story of how he left Oregon for the mountains of Alaska, and later found his way to Jackson to work in the hotel industry as a massage therapist. He talks about how he came about working and owning a 40-year-old family cleaning business, White Glove Professional Cleaning. Stephan and Brice discuss what it takes to keep morale high for employees and also what kind of dirty jobs Brice has had to tackle.
More info on White Glove Professional Cleaning Service at WhiteGlovePro.com
This week's episode is sponsored in part by Teton County Solid Waste and Recycling reminding you to reduce, reuse, recycle, and compost. Avoid single-use products whenever possible, and remember to bring your reusable bags with you while shopping. More at RoadToZeroWasteJH.org
Support also comes from The Vault of Jackson Hole.  Jackson Hole's only climate-controlled wine storage facility and offers temperature-controlled storage for businesses.  Call 307-248-6392 to connect today!
Want to be a guest on The Jackson Hole Connection? Email us at connect@thejacksonholeconnection.com. Marketing and editing support by Michael Moeri.