Episode 144 – Fighting for Affordable Housing with April Norton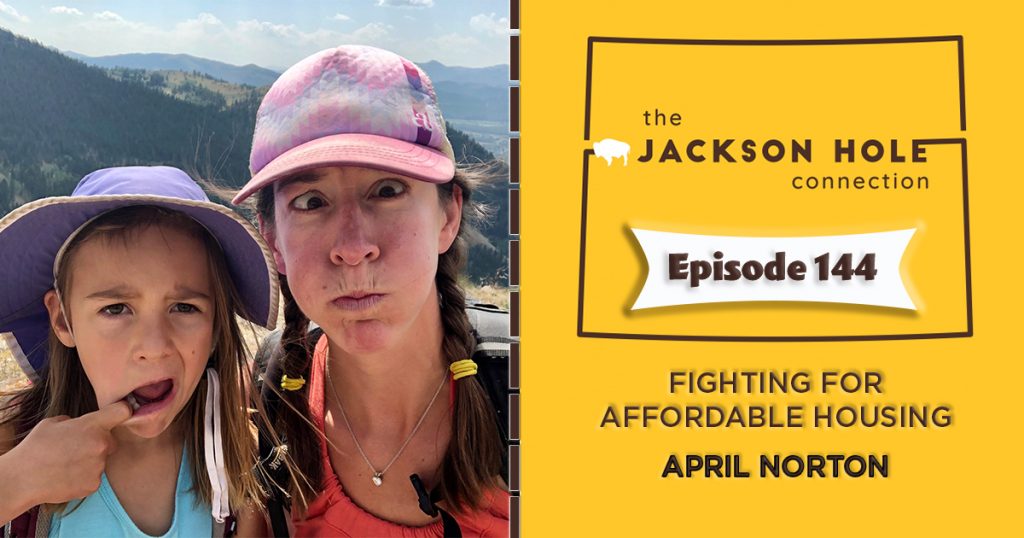 In this week's episode of the Jackson Hole Connection, Stephan visits with April Norton. April is a mom to Nell and Hank, a wife to Alex, a passionate Clemson sports fan and she is the Director of the Jackson/Teton County Affordable Housing Department.
In this episode, April shares how she randomly ended up living in Jackson. She talks about the housing insecurity that many people feel in Jackson. She dives into what the Jackson/Teton County Affordable Housing Dept is doing to level the playing field to help people who work in Teton County to be able to live in Teton County. Stephan also asks April many detailed questions about how the affordable housing process works and what people may qualify for assistance with purchasing. 
Connect with April by emailing ahnorton@tetoncountywy.gov
Find out more about affordable housing in Teton County at JHAffordableHousing.org
Follow Jackson/Teton County Affordable Housing Department on Instagram at @housingjh
This week's episode is supported in part by Jackson Hole Real Estate Associates and Compass Jackson Hole. JHREA is the region's largest and most dynamic real estate company in the Valley. For more info and to view current listings visit JHREA.com

Support also comes from Teton County Solid Waste and Recycling reminding you to reduce, reuse, recycle, and compost. Avoid single-use products whenever possible, and remember to bring your reusable bags with you while shopping. More at RoadToZeroWasteJH.org.

Want to be a guest on The Jackson Hole Connection? Email us at connect@thejacksonholeconnection.com. Marketing and editing support by Michael Moeri.