Episode 195 – Brain Health Starts in the Kitchen with Annie Fenn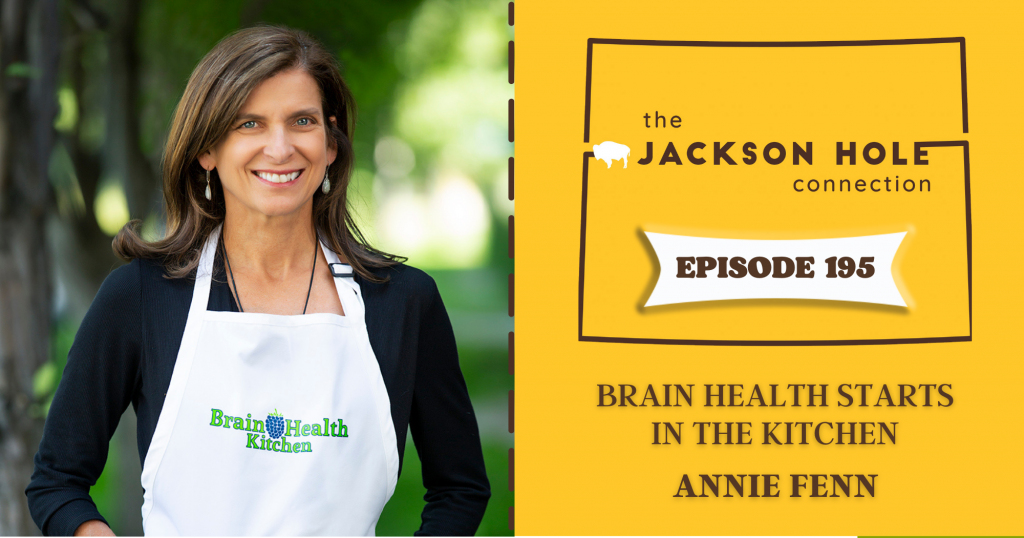 Annie Fenn is a mother, former OBGYN, chef, food blogger, culinary instructor, and the founder of Brain Health Kitchen. Brain Health Kitchen is a cooking school and online resource focused on fending off Alzheimer's and other dementias.
In this episode, Annie tells the story of why she decided to retire early from a successful OBGYN practice. She goes into how her medical background and personal life came together to form the idea of Brain Health Kitchen. Stephan shares with Annie how he lost his mother at a young age to Alzheimer's. Annie discusses the evidence-based research that formed the foundation of Brain Health Kitchen. Stephan and Annie then discuss what types of foods have a big positive and negative impact on long-term cognition.
To find out more about Annie and Brain Health Kitchen at BrainHealthKitchen.com
Follow Brain Health Kitchen on Instagram @brainhealthkitchen
Mentioned in the Intro:
June is Men's Health Awareness Month. A great resource to find out about mental health options, have a laugh and get support is mantherapy.com. If you or someone you know is struggling with mental health, please know that you are not alone and there is help.
This week's episode is sponsored in part by Compass Real Estate, the region's largest and most dynamic real estate company in the valley. For more information and to view current listings visit COMPASS.com or at @compassjacksonhole
Support also comes from Teton County Solid Waste and Recycling, announcing the new commercial Curb to Compost Program for restaurants and other commercial food waste generators. More at TetonCountyWY.gov or at @RoadToZeroWaste.JH on Instagram
Want to be a guest on The Jackson Hole Connection? Email us at connect@thejacksonholeconnection.com. Marketing and editing support by Michael Moeri (michaelmoeri.com,@thatsamoeri).