Episode 150 – Supporting Our Business Community with Anna Olson of the Jackson Hole Chamber of Commerce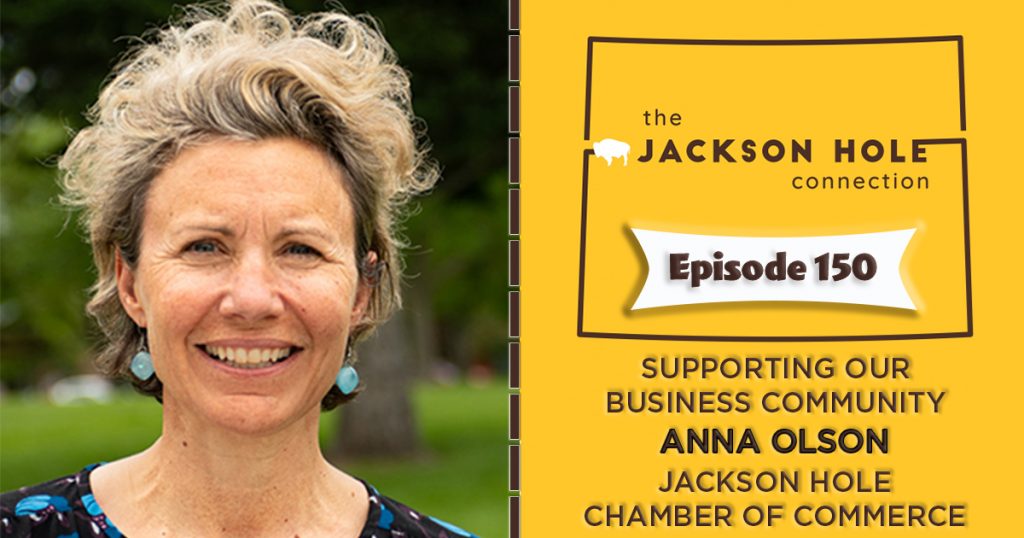 For the 150th episode of the Jackson Hole Connection, Stephan visits with Anna Olson. Anna is the former Communications Manager at Jackson Hole Mountain Resort and is now the CEO and President of the Jackson Hole Chamber of Commerce. Anna also serves on the board of the Wyoming Office of Tourism.
In this episode, Anna shares how she made her way to Jackson from England. She talks about working for JHMR for over two decades and what it was like being a part of the growth spurt in Teton Village. Anna goes into what it is exactly that the Chamber does for the business community and the people of Jackson. Stephan and Anna discuss how it is the chambers responsible to not only promote Jackson but also manage the visitors that come to the Valley. They also talk about the importance of mental wellness as a part of staying healthy.
Learn More about the Chamber and Find Events at JacksonHoleChamber.com
Follow the Chamber on Instagram @jhchamber
Follow the Chamber on Facebook @JHChamber
This week's episode is sponsored in part by Teton County Solid Waste and Recycling reminding you to reduce, reuse, recycle, and compost. Avoid single-use products whenever possible, and remember to bring your reusable bags with you while shopping. More at RoadtoZeroWasteJH.org

Support also comes from The Vault of Jackson Hole.  Jackson Hole's only climate-controlled wine storage facility and offers temperature-controlled storage for businesses.  Call 307-248-6392 to connect today!
Want to be a guest on The Jackson Hole Connection? Email us at connect@thejacksonholeconnection.com. Marketing and editing support by Michael Moeri.