Episode 112 – A Modern Day Jackson Hole Epic with Andrew Munz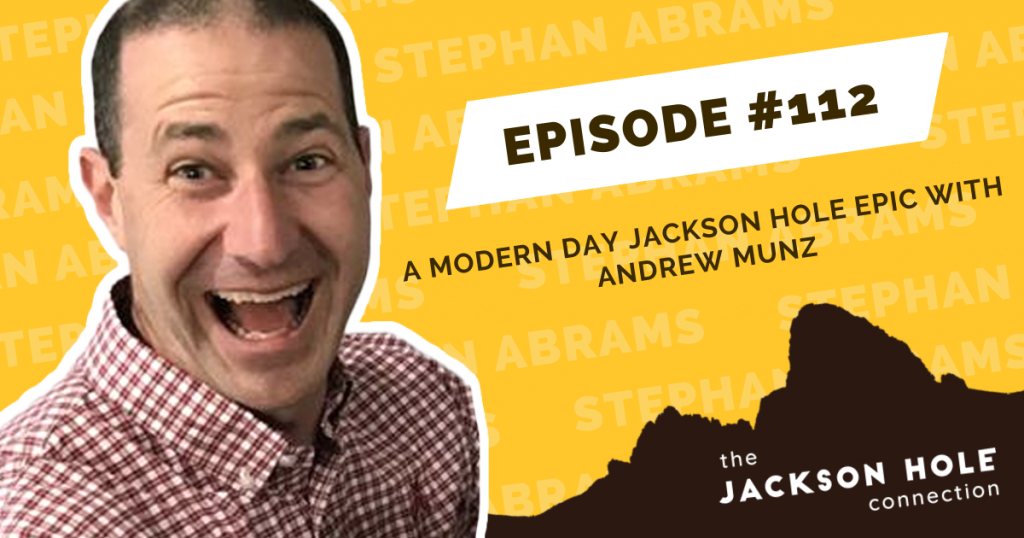 In this week's episode of the Jackson Hole Connection, Stephan visits with Andrew Munz. Andrew is an actor, director, producer, and author of the new book "I Can Ski Forever:  A Modern Day Jackson Hole Epic." The "I Can Ski Forever" book is a collection of skits, songs, and scenes from the popular I Can Ski Forever shows that were performed in Jackson Hole between 2014 and 2019.
In this episode, Andrew opens up about growing up in Jackson and struggling with hiding his sexual orientation. Munz also discusses his new book, voyaging to Iceland, a love/hate/love relationship with his hometown, and how Your Girl Catherine was born.
You can find Andrew's book "I Can Ski Forever" at AndrewMunz.com or at Valley Bookstore, Jackson Hole Book Trader, Wilson Book Gallery, Skinny Skis, Pearl Street Bagels, Healthy Being Juicery, and soon at the Jackson Hole Airport.
Follow Andrew on Instagram @MunzOfSteel
Follow Your Girl Catherine on Instagram @YourGirlCatherine
Want to be a guest on The Jackson Hole Connection? Email us at connect@thejacksonholeconnection.com
This week's sponsor is Prugh Real Estate! Prugh Real Estate, creating opportunities for people to live and work in Jackson Hole since 2002. Visit Prugh.com to search current listings.
Marketing and editing support by Michael Moeri. Music in this episode is provided by Luke Taylor.