Episode 183 – Helping Our Four Legged Friends featuring Amy Moore of PAWS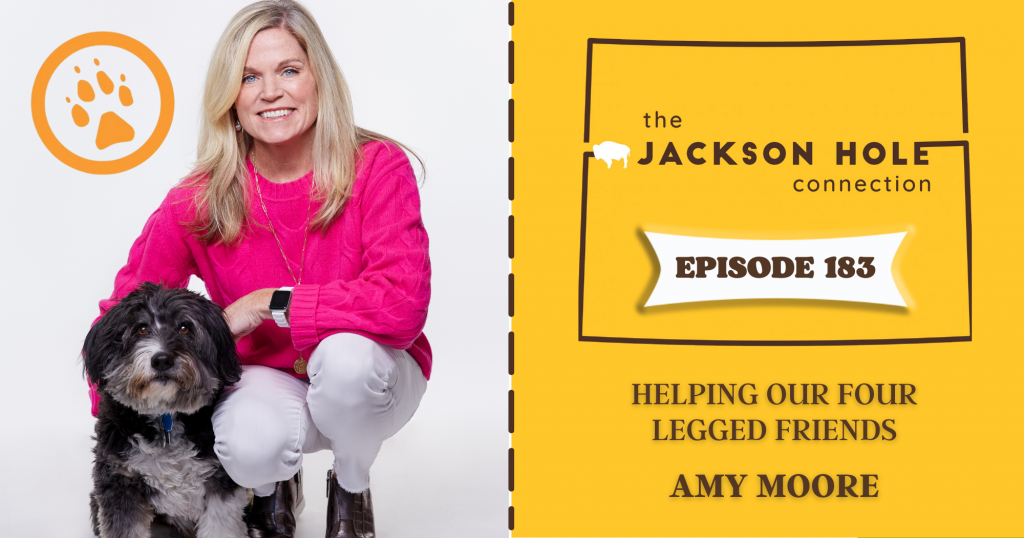 Amy Moore is the Executive Director at PAWS of Jackson Hole. She moved to Jackson in 2004 from Boston, MA where she spent 13 years in corporate marketing. Shortly after moving to Jackson, Amy joined the service industry, tending bar at the old 43 North before shifting to the nonprofit community. She has been with PAWS for over 16 years and hasn't looked back.
In this episode, Amy talks about the work that the PAWS organization does for the community. She shares how much has changed in the past 40 years with regard to saving rescued animals and controlling the pet population. Stephan and Amy also talk about the importance of cleaning up after your pet and how social media has made an impact on finding our furry friends their forever home.
To find out more about Amy and PAWS visit PAWSofJH.org
Follow PAWS on Instagram @pawsofjh
This week's episode is sponsored in part by Teton County Solid Waste and Recycling. Want to become a better recycler?  Well, there's an app for that – the Recycle Coach app!  Now available for Jackson Hole locals and visitors. More at  TetonCountyWY.gov or at @RoadToZeroWaste.JH on Instagram

Support also comes from The Jackson Hole Wine Club. Curating quality wine selections delivered to you each month. Enjoy delicious wines at amazing prices. More at JacksonHoleWineClub.com
Want to be a guest on The Jackson Hole Connection? Email us at connect@thejacksonholeconnection.com. Marketing and editing support by Michael Moeri (michaelmoeri.com,@thatsamoeri).