Episode 177 – Skating Through Life with Akop Manoukian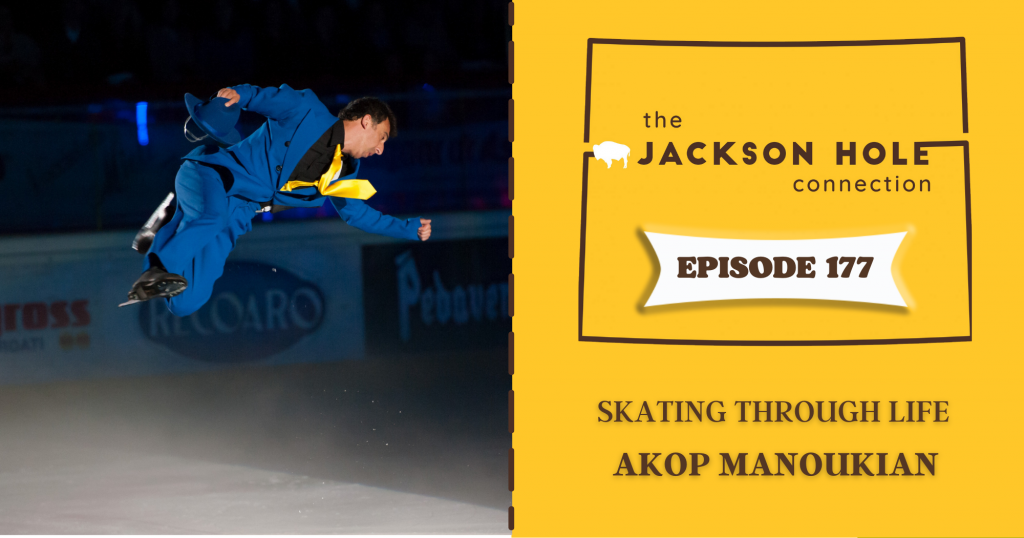 Akop is a Professional Figure Skater, coach, husband, father, performer, actor, stunt double in Will Farrell's Blades of Glory, and the President/CEO and Executive Director of the Grand Teton Skating Association. Originally from Armenia, Akop has traveled and performed with some of the best figure skaters of our time. After performing all over the world, Akop made Jackson his home in 1999.
In this episode, Akop talks about his path to becoming a professional figure skater. He goes into detail about some of the unusual training conditions he has experienced. Akop shares the fun way he proposed to his wife. Stephan and Akop then discuss what it was like to build an ice rink in Town Square and some of the complications that go into making a temporary skating rink.
Find out more about Grand Teton Skating Association at gtsa.us
Connect with Akop at akopm@aol.com
Check out some of Akop's performances on YouTube:
Akop Manoukian & Aidas Reklys Racec Halloween 2015
Akop Manoukian and Aidas Reklys. The Race
Austin Powers on Ice: Akop Manoukian and Armen Saakian
This week's episode is sponsored in part by Teton County Solid Waste and Recycling. Want to become a better recycler? Well, there's an app for that – the Recycle Coach app! Now available for Jackson Hole locals and visitors. More at TetonCountyWY.gov or at @RoadToZeroWaste.JH on Instagram
Support also comes from Jackson Hole Wine Club. Delivering carefully curated wine selections to you each month. Enjoy delicious wines at amazing prices. More at JacksonHoleWineClub.com
Want to be a guest on The Jackson Hole Connection? Email us at connect@thejacksonholeconnection.com. Marketing and editing support by Michael Moeri (michaelmoeri.com).