Episode 83 – Creating a Legacy One Haircut at a Time with Mike Randall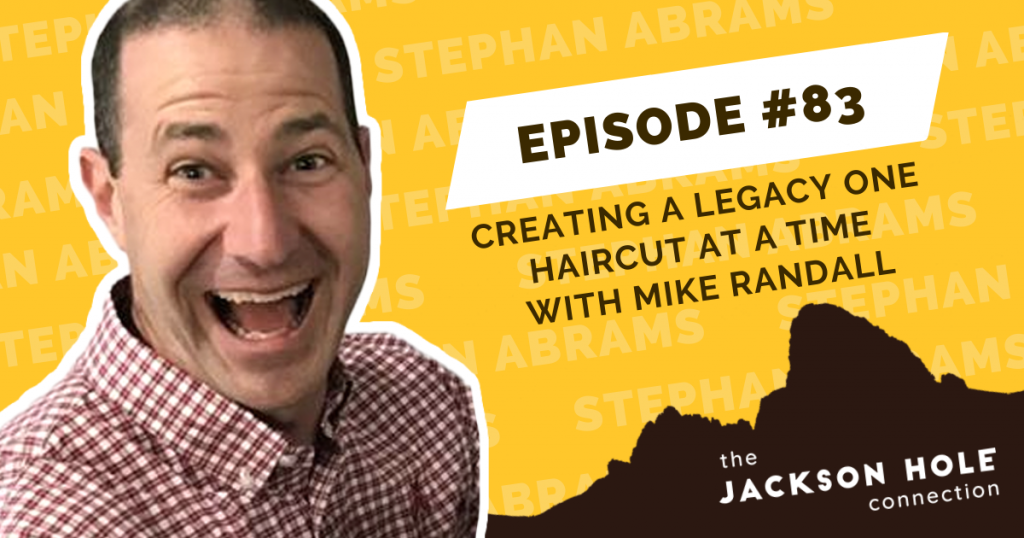 In this week's episode of the Jackson Hole Connection, Stephan visits with Mike Randall. Mike has helped build an institution at Teton Barber Shop. After 38 years of cutting hair, Mike will be selling his share of the Teton Barber Shop and hanging up his shears.
In this episode, Mike shares some fantastic stories of life inside the barbershop as well as the work he does to support the Jackson Cupboard.

This week's sponsor is Jackson Hole Marketplace! Check them out at JHMarketplace.com. Jackson Hole Marketplace is relaunching their deli on 4/20/20 with custom sandwiches, curbside pickup and in-town delivery!
Want to be a guest on The Jackson Hole Connection? Email us at connect@thejacksonholeconnection.com
Music in this episode is provided by Luke Taylor. The Jackson Hole Connection is edited by Michael Moeri. Thank you to Tana Hoffman for the social media and website support over the past year!