Episode 61 – The Life of a Solopreneur with Rose Caiazzo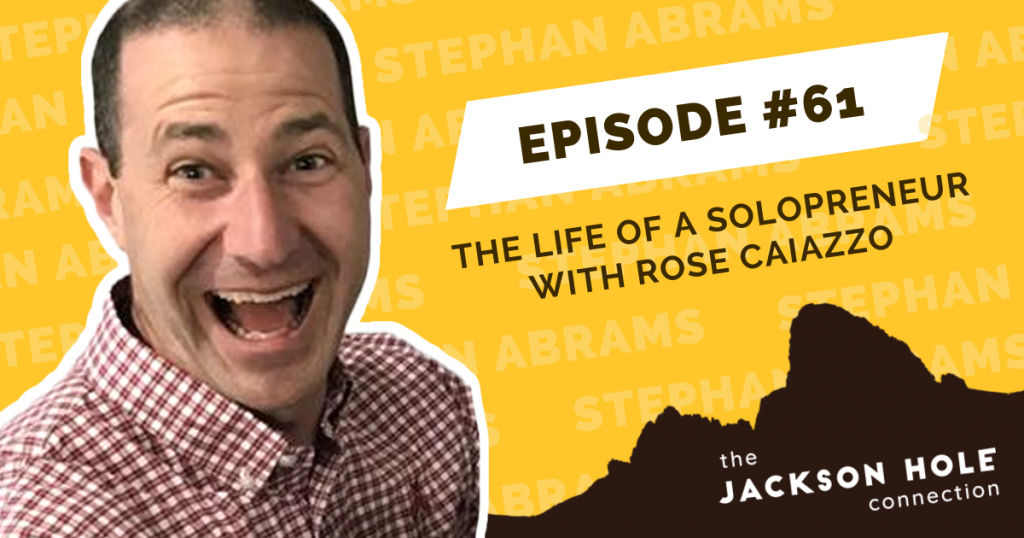 In this week's episode of the Jackson Hole Connection, Stephan visits with Rose Caiazzo. Rose is a solopreneur, avid cyclist, social media expert and a voice talent. After 10 years in the corporate world, Rose decided to take her life in a different direction and became a guide for Backroads. Her first assignment – Jackson Hole.
In this episode, Stephan and Rose chat about the development of social media, pursuing your passions, and living as a solopreneur. 
To connect with Rose, follow her on Instagram @jacksonholerose or on facebook.com/RoseVoiceOver/

Give'r Frontier Mittens are available for presale! Get your pair here:give-r.com/mittens
---
Do you enjoy The Jackson Hole Connection? Please subscribe, rate and review our podcast wherever you listen. Tune in every Thursday for a new episode of The Jackson Hole Connection.
Want to be a guest on The Jackson Hole Connection? Email us at connect@thejacksonholeconnection.com 
Music in this episode is provided by Luke Taylor. The Jackson Hole Connection is edited by Michael Moeri. Website and social media support by Tana Hoffman.