Episode 62 – Forecasting Mountain Weather with Jim Woodmencey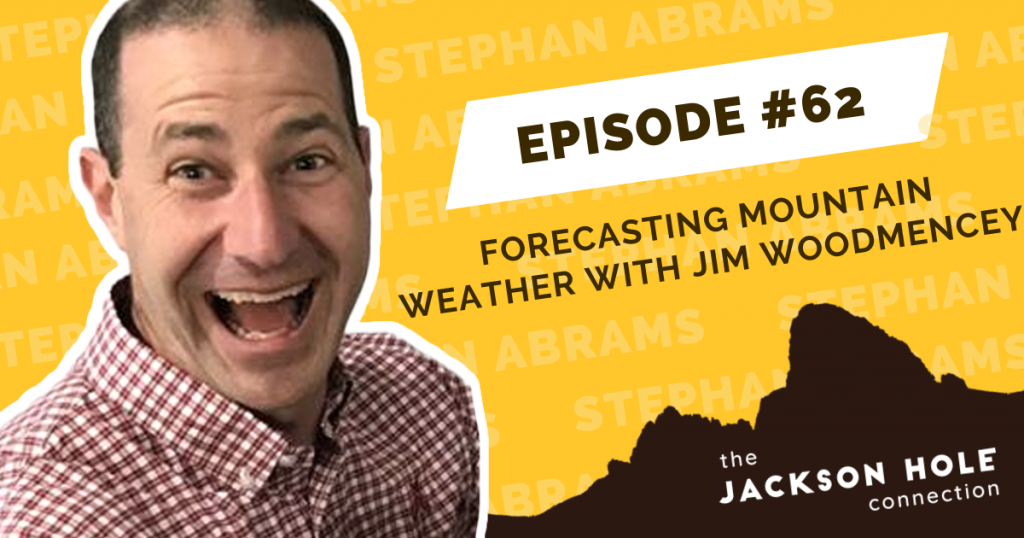 In this week's episode of the Jackson Hole Connection, Stephan visits with Jim Woodmencey. Jim is a husband, father, meteorologist, entrepreneur, and a former Jenny Lake Climbing Ranger. Jim first ventured out to Jackson Hole to work one summer in the Grand Teton National Park…that was 37 years.
In this episode, Stephan and Jim talk about predicting weather patterns, mother nature, and following your dreams. Jim also tells us about some exciting stories of being a Jenny Lake Climbing Ranger.
To connect with Jim, visit MountainWeather.com

Give'r Frontier Mittens are available for presale! Get your pair here:give-r.com/mittens
Do you enjoy The Jackson Hole Connection? Please subscribe, rate and review our podcast wherever you listen. Tune in every Thursday for a new episode of The Jackson Hole Connection.
Want to be a guest on The Jackson Hole Connection? Email us at connect@thejacksonholeconnection.com
Music in this episode is provided by Luke Taylor. The Jackson Hole Connection is edited by Michael Moeri. Website and social media support by Tana Hoffman.