Episode 71: Flipping the Script! Meet the Man Behind the Mic with Jim Auge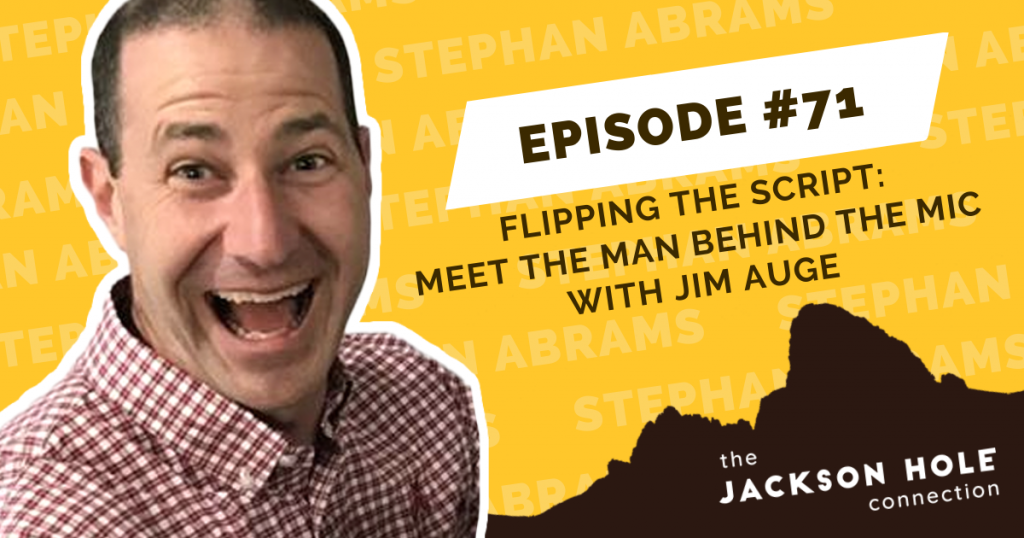 In this week's episode of the Jackson Hole Connection, Stephan visits with Jim Auge. Jim is a community leader, business leader, superb athlete, MC at the Jackson annual parades, Co-Owner of Teton Motors and a great friend.
Stephan and Jim briefly talk about running the family business of Teton Motors before Jim flips the interview on Stephan. In this special episode, learn more about the man behind the mic, Stephan Abrams, and hear about his connection to Jackson Hole.
To directly connect with Jim, stop by Teton Motors at 405 Powderhorn Lane or 1020 W. Broadway. Like Teton Motors on Facebook.

This week's sponsor is Mountain Weather! Check them out at MountainWeather.com
Want to be a guest on The Jackson Hole Connection? Email us at connect@thejacksonholeconnection.com
Music in this episode is provided by Luke Taylor. The Jackson Hole Connection is edited by Michael Moeri. Website and social media support by Tana Hoffman.