Episode 10 – Six Generations of a Jackson Hole Family with Betty Karns Terrill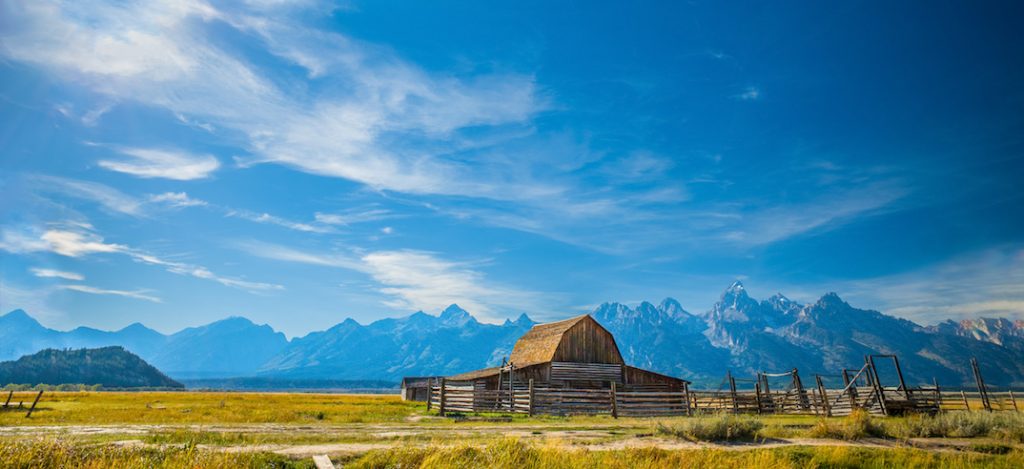 In this episode of The Jackson Hole Connection, Stephan visits with Betty Karns Terrill, a Jackson Hole native, born in 1934 in a log cabin at the base of Leeks Canyon. At the age of 84, Betty is still very active in the community. Betty plays the saxophone in the Jackson Hole Community Band and is part of the Jackson Hole Quilt Guild. As Betty likes to say, "that cabin is still standing and so am I".
Betty is a 29 year member of the Rotary club, former president of the Chamber of Commerce and a former employee of the original Jackson Drug (making 50 cents an hour!). Betty is part of the 3rd generation family with the 6th generation living in the valley today. Betty's grandfather was the first family member to homestead in Jackson as a hunting guide in 1897.
Stephan and Betty talk about what it was like growing up in Jackson, how the valley has changed from the 30s up until now, the cutter races on the town square, owning one of the first motels in Jackson and why Betty never felt the need to leave our beautiful mountain town.
Do you enjoy The Jackson Hole Connection? Please subscribe, rate and review our podcast wherever you listen. Tune in every Thursday for a new episode of The Jackson Hole Connection.
This episode sponsors include The Liquor Store and Jackson Hole Marketplace.
Want to be a guest on The Jackson Hole Connection? Email us at connect@thejacksonholeconnection.com
Music in this episode is provided by Luke Taylor. The Jackson Hole Connection is edited by Michael Moeri. Website and social media support by Tana Hoffman.