Episode 54 – Training to Be Balanced with Augie Hernandez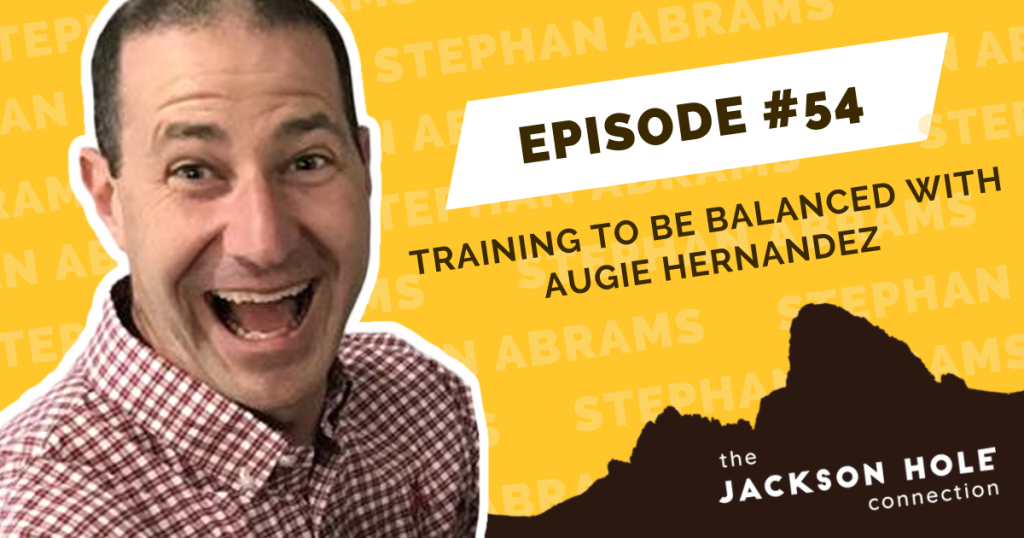 In this week's episode of the Jackson Hole Connection, Stephan visits with Augie Hernandez. Augie is an entrepreneur, trainer, coach, and Founder of Training To Be Balanced – a fitness and performance facility located in Jackson. Augie ventured out to Jackson Hole almost 20 years ago for a job opportunity.
In this episode, Stephan and Augie talk about the difference between exercise and training, staying motivated and the four critical sports for sensory development.
To directly connect with Augie, email hernandez411@yahoo.com
Learn more about Training To Be Balanced by visiting TrainingToBeBalanced.com

This week's sponsor is The Liquor Store of Jackson Hole.
Do you enjoy The Jackson Hole Connection? Please subscribe, rate and review our podcast wherever you listen. Tune in every Thursday for a new episode of The Jackson Hole Connection.
Want to be a guest on The Jackson Hole Connection? Email us at connect@thejacksonholeconnection.com
Music in this episode is provided by Luke Taylor. The Jackson Hole Connection is edited by Michael Moeri. Website and social media support by Tana Hoffman.