Episode 53 – How To Adopt A Mindset For Achieving Your Goals with Tim Walther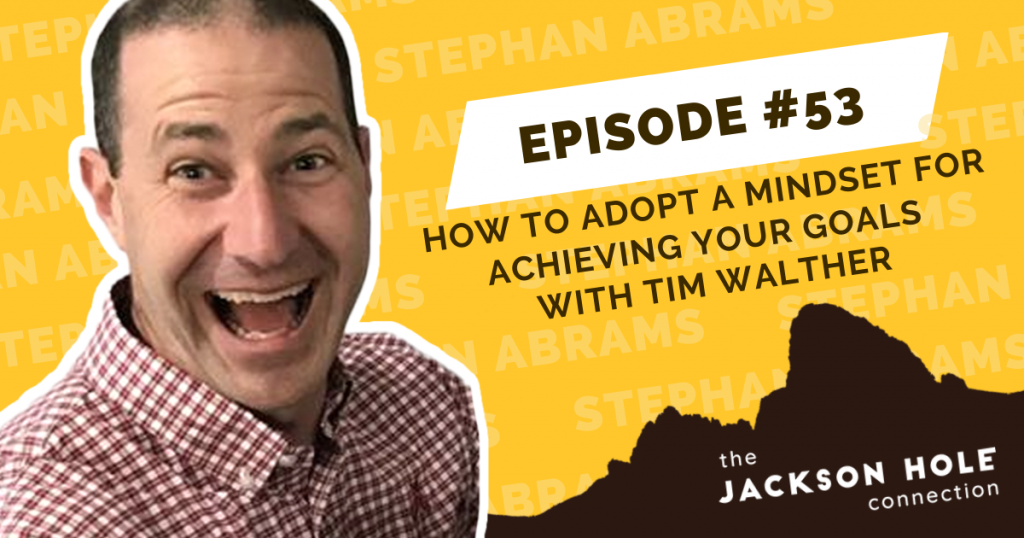 In this week's episode of the Jackson Hole Connection, Stephan visits with Tim Walther. Tim is an entrepreneur, motivator, author, extreme athlete, and Founder/CEO of Grand Dynamics – the company behind The Ultimate Towner and the new Jackson Hole Scavenger Hunt. Tim had his first taste of living the dream when visiting his brother during college and made Jackson his home the winter of 1995. 
In this episode, Stephan and Tim talk about creating experiences, pursuing your passions, overcoming obstacles, and the Jackson Hole "Picnic". 

This week's sponsor is Jackson Hole Marketplace.
Do you enjoy The Jackson Hole Connection? Please subscribe, rate and review our podcast wherever you listen. Tune in every Thursday for a new episode of The Jackson Hole Connection. 
Want to be a guest on The Jackson Hole Connection? Email us at connect@thejacksonholeconnection.com 
Music in this episode is provided by Luke Taylor. The Jackson Hole Connection is edited by Michael Moeri. Website and social media support by Tana Hoffman.