Episode 65 – Using Knowledge to Grow Your Business with Steve Baker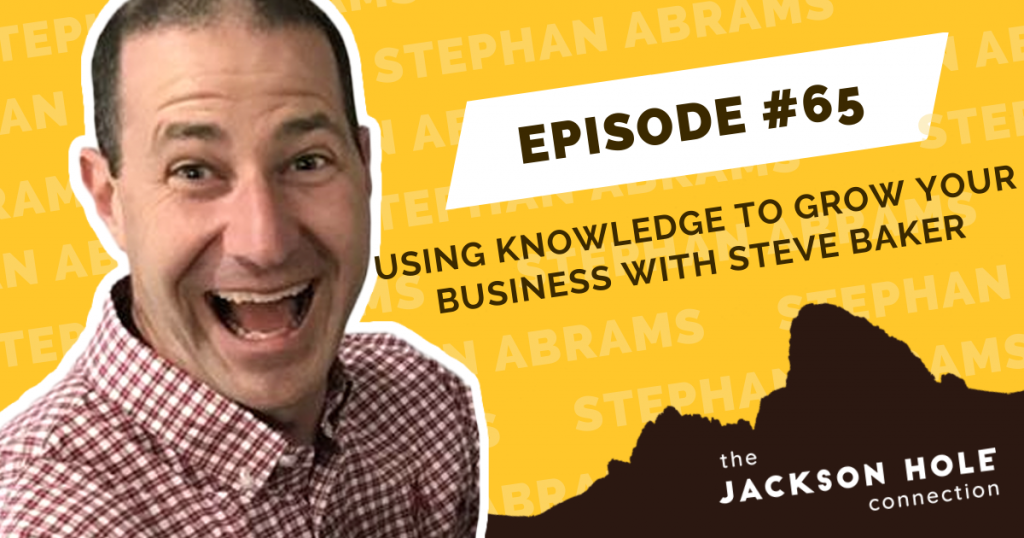 In this week's episode of the Jackson Hole Connection, Stephan visits with Steve Baker. Steve is an author, community leader, business leader and advocate for The Great Game of Business.
In this episode, Stephan and Steve talk about growing your business, giving back to your community, employee owned business and always seeking knowledge.
This weeks episode recommended reads:
Zig Ziglar Wheel of Life:
Learn about Steve's Company: SRC Holdings
Watch the documentary Steve mentions in the interview: Zig: You Were Born To Win

Give'r Frontier Mittens are available for presale! Get your pair here:give-r.com/mittens
Do you enjoy The Jackson Hole Connection? Please subscribe, rate and review our podcast wherever you listen. Tune in every Thursday for a new episode of The Jackson Hole Connection.
Want to be a guest on The Jackson Hole Connection? Email us at connect@thejacksonholeconnection.com
Music in this episode is provided by Luke Taylor. The Jackson Hole Connection is edited by Michael Moeri. Website and social media support by Tana Hoffman.