Episode 79 – Wealth and Entrepreneurship with John Soforic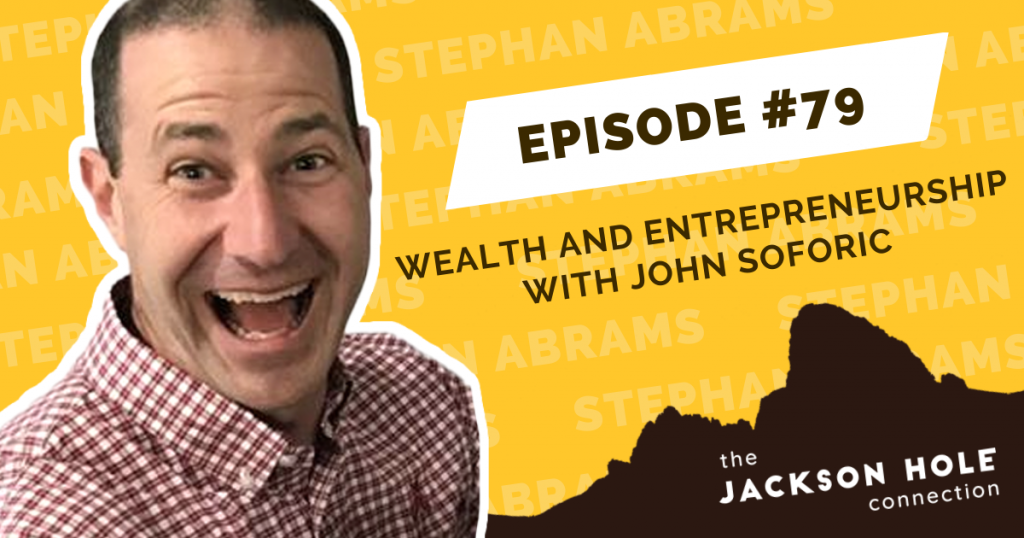 In this week's episode of the Jackson Hole Connection, Stephan visits with John Soforic. John is the author of The Wealthy Gardener, a series of stories and practical wisdom on entrepreneurship and wealth. His self published book has sold over 50,000 copies in its first year!
Stephan and John talk about setting goals, financial freedom, the importance of hard work and connecting with your family. 
To learn more and purchase John's book, visit WealthyGardener.com
Follow John:

This week's sponsor is Mountain Weather! Check them out at MountainWeather.com.
Want to be a guest on The Jackson Hole Connection? Email us at connect@thejacksonholeconnection.com 
Music in this episode is provided by Luke Taylor. The Jackson Hole Connection is edited by Michael Moeri. Website and social media support by Tana Hoffman.