Episode 64 – How to Make a Difference in Your Local Community with Gary Trauner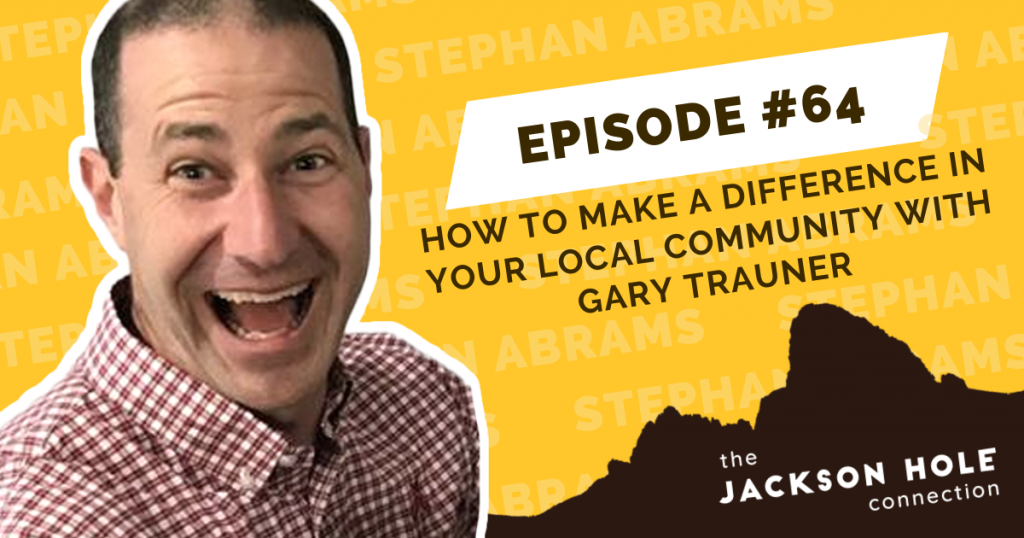 In this week's episode of the Jackson Hole Connection, Stephan visits with Gary Trauner. Gary is a husband, father, entrepreneur, former chair of the Teton County School Board, former COO of St John's Medical Center and is currently the Executive Director of Silicon Couloir. Gary first visited Jackson on a ski trip with his friends when he was twelve….
In this episode, Stephan and Gary talk about being an entrepreneur, giving back to the community, making a difference and running for political office.
To directly connect with Gary, email Gary@SiliconCouloir.com@SiliconCouloir.com
To learn more about Gary Trauner, visit: Wikipedia

Give'r Frontier Mittens are available for presale! Get your pair here:give-r.com/mittens
Do you enjoy The Jackson Hole Connection? Please subscribe, rate and review our podcast wherever you listen. Tune in every Thursday for a new episode of The Jackson Hole Connection.
Want to be a guest on The Jackson Hole Connection? Email us at connect@thejacksonholeconnection.com
Music in this episode is provided by Luke Taylor. The Jackson Hole Connection is edited by Michael Moeri. Website and social media support by Tana Hoffman.