Episode 69 – Celebrating 20 Years of Ski Filmmaking with Darrell Miller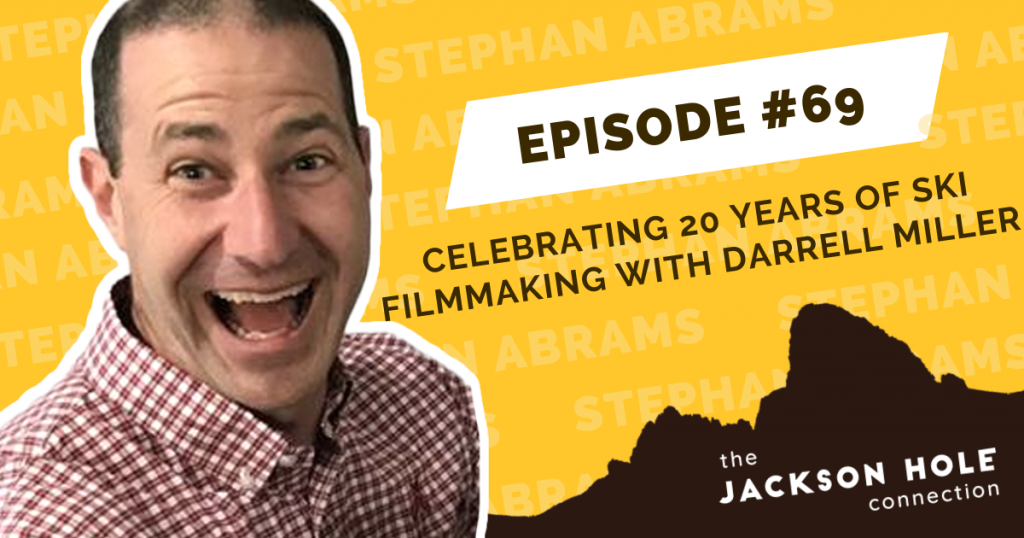 In this week's episode of the Jackson Hole Connection, Stephan visits with Darrell Miller. Stephan and Darrell talk about growing up in Jackson Hole, the Jackson Hole Air Force and capturing some of the most unique ski and snowboard footage for over 20 years.
To directly connect with Darrell, go to StormShow.com
Like Storm Show Studios on Facebook
And remember…..don't follow Darrell on Fridays….

This week's sponsor is Mountain Weather! Check them out at MountainWeather.com
Do you enjoy The Jackson Hole Connection? Please subscribe, rate and review our podcast wherever you listen. Tune in every Thursday for a new episode of The Jackson Hole Connection.
Want to be a guest on The Jackson Hole Connection? Email us at connect@thejacksonholeconnection.com