Episode 82 – Lift Your Spirits During COVID-19: Stephan Revisits 5 Inspiring Episodes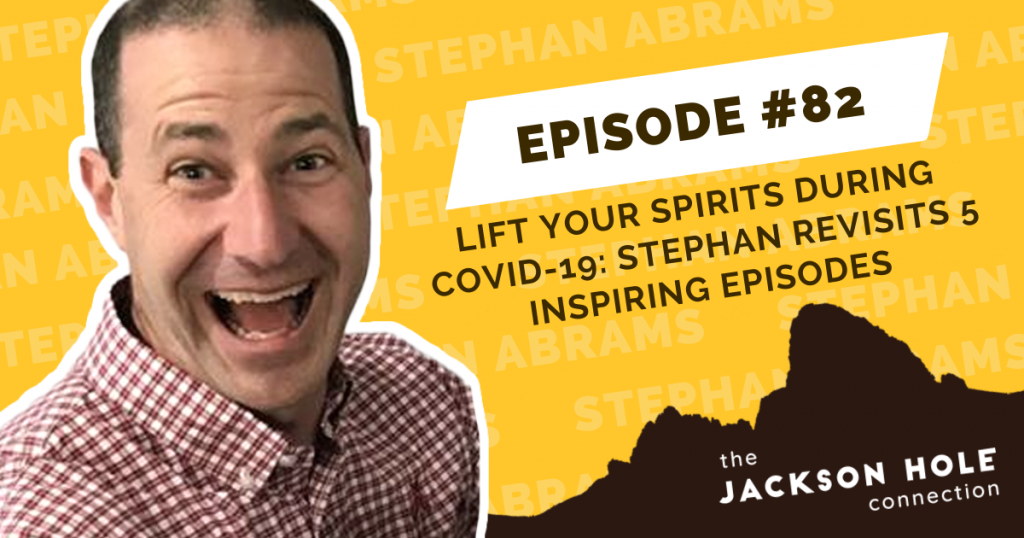 In this special episode, Stephan revisits a few episodes of the Jackson Hole Connection that may be helpful during the current COVID-19 crisis. Take a look back on these episodes for so much needed inspiration and uplifting messaging:
Episode 20 – Nona Yehia

Episode 39 – Sandy Hessler

Episode 72 – Heather DeVine
Please spread the love by contacting your friends and family and let them know you are thinking about them. We are all in this together. Take care everybody.
Want to be a guest on The Jackson Hole Connection? Email us at connect@thejacksonholeconnection.com
Music in this episode is provided by Luke Taylor. The Jackson Hole Connection is edited by Michael Moeri. Website and social media support by Tana Hoffman.