Episode 67 – Changing the Conversation on Mental Health and Suicide with Brian Kuhn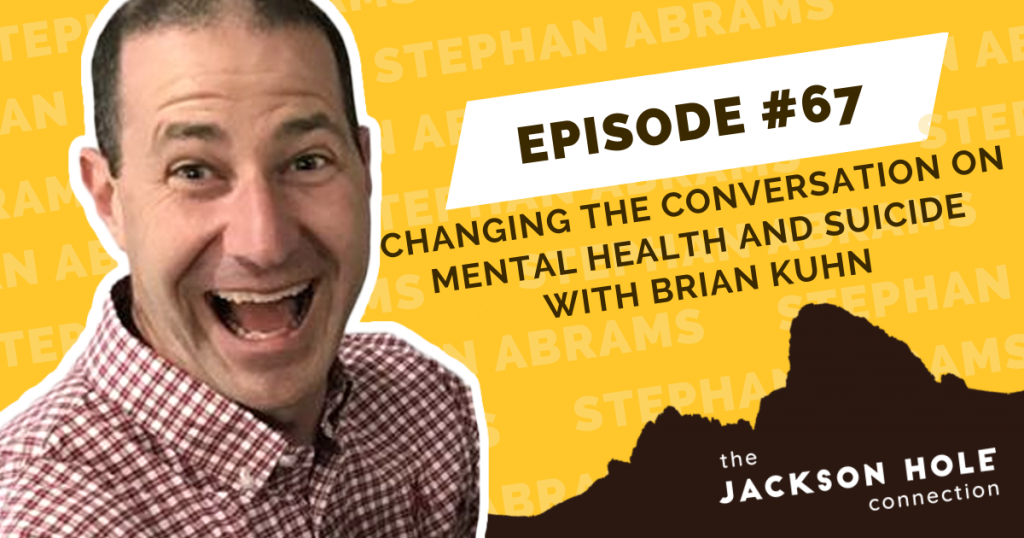 In this week's episode of the Jackson Hole Connection, Stephan visits with Brian Kuhn. Brian is the Youth Workers Specialist for Soul Shop.
In this special episode, Stephan and Brian talk about an important issue that affects millions of people, but can be a very difficult subject to discuss- suicide. If you or someone you know are thinking about suicide, please contact the nearest organization that can assist you in person, or the National Suicide Prevention Lifeline at 800-273-8255.
To directly connect with Brian, email Brian@soulshopmovement.org
Find out more about the Soul Shop Movement here: SoulShopMovement.org

This week's sponsor is Mountain Weather! Check them out at MountainWeather.com
Do you enjoy The Jackson Hole Connection? Please subscribe, rate and review our podcast wherever you listen. Tune in every Thursday for a new episode of The Jackson Hole Connection.
Want to be a guest on The Jackson Hole Connection? Email us at connect@thejacksonholeconnection.com
Music in this episode is provided by Luke Taylor. The Jackson Hole Connection is edited by Michael Moeri. Website and social media support by Tana Hoffman.