Episode 60 – Protecting the Future of Climbing with Armando Menocal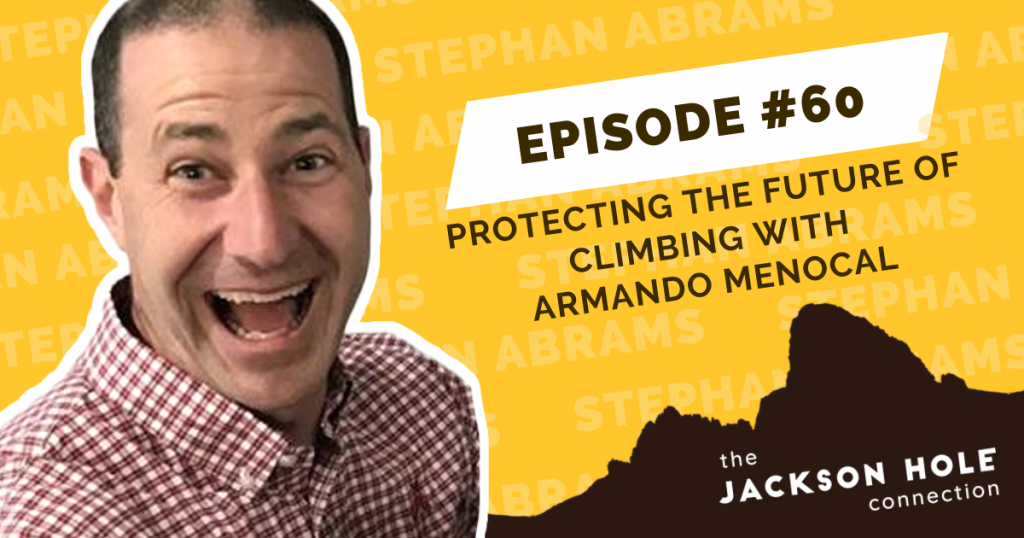 In this week's episode of the Jackson Hole Connection, Stephan visits with Armando Menocal. Armando is a third generation Cuban American, Civil Rights Lawyer, avid climber and co-founder of the Axis Fund, which helps climbers across the world. Over the past several years Armando has spent his summers climbing in Jackson and winters back in Cuba. 
In this episode, Stephan and Armando talk about Cuban culture, climbing outside of the US, the Tobacco Business, and the founding of the Axis Fund. 
To connect with Armando, visit CubaClimbing.com
This week's sponsor is GIVE'R! Check them out at GIVER.com
GIVE'R's kickstarter campaign for their new mittens has raised almost $900,000! Get you pair here: https://www.kickstarter.com/projects/give-r/giver-frontier-mittens
---
Do you enjoy The Jackson Hole Connection? Please subscribe, rate and review our podcast wherever you listen. Tune in every Thursday for a new episode of The Jackson Hole Connection. 
Want to be a guest on The Jackson Hole Connection? Email us at connect@thejacksonholeconnection.com 
Music in this episode is provided by Luke Taylor. The Jackson Hole Connection is edited by Michael Moeri. Website and social media support by Tana Hoffman.